More than 200,000 people attended Primavera Sound 2017
55% of the ticket-holders were from outside of Spain and 125 nationalities were registered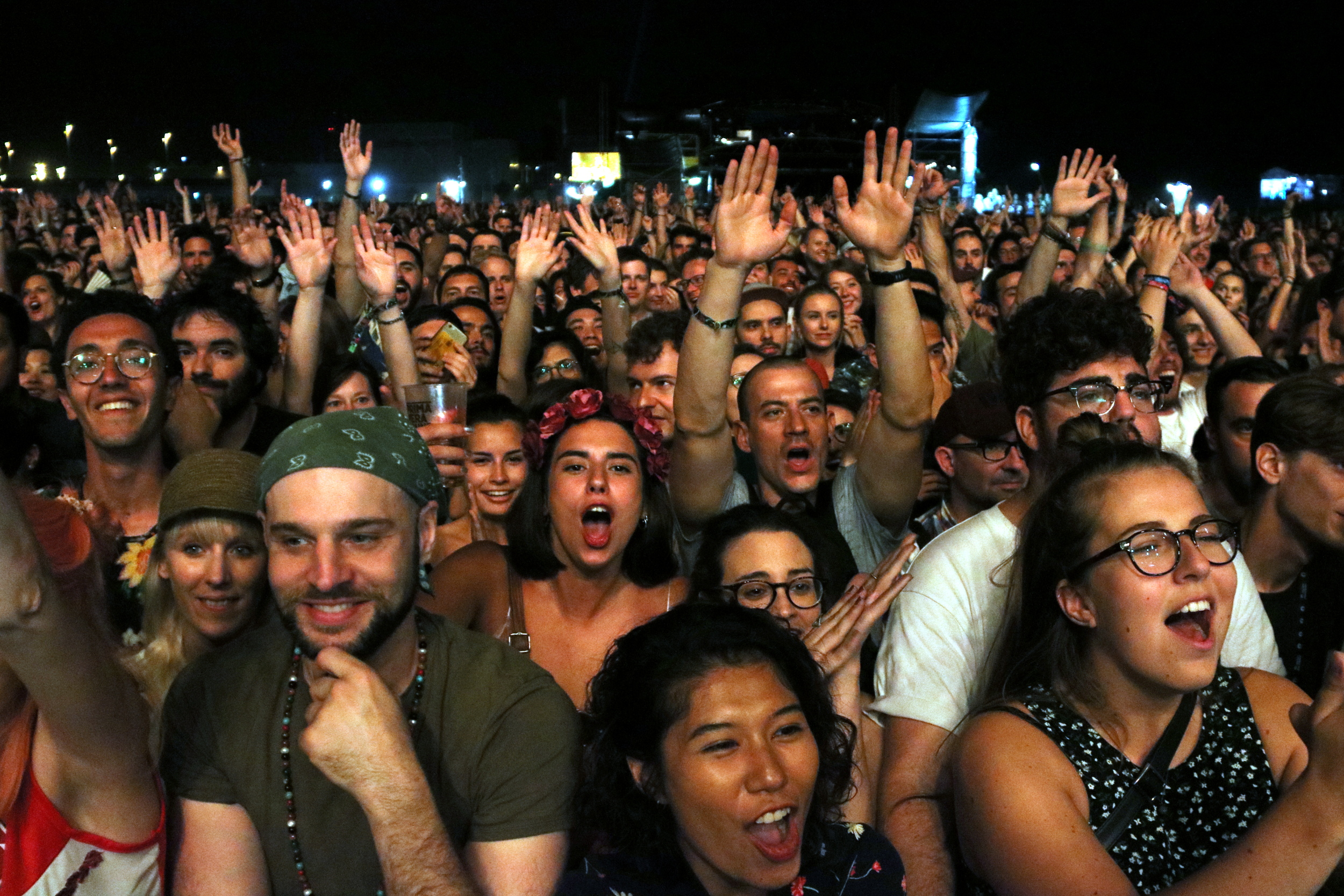 Barcelona (ACN).- Primavera Sound, one of the most important musical festivals in Southern Europe, continues being a strong attraction. More than 200,000 people attended its 16th edition, which closed its doors last Saturday featuring Bon Iver, Arcade Fire, and Van Morrison in the line-up. As it has happened since the festival started in 2001, the public was strongly international. In fact, 55% of those who attended Primavera Sound 2017 were from outside of Spain. In particular, they came from 125 different countries. Primavera Sound 2018 will take place between May 31st and June 2nd at Barcelona's Parc del Fòrum, a location which, according to the festival director, Alberto Guijarro, needs to be overhauled in order to match the festival's level.
Some 55,000 people attended each of Primavera Sound's three days. In addition, around 20,000 attended the free concerts offered on Wednesday, just before the festival's official program kicked off. Thus, the 2017 edition of Primavera Sound registered similar attendance figures as those from previous years.
The festival also drew a fairly international crowd. More than half of the ticket holders came from outside of Spain: in particular, 55% of them, a figure which is slightly higher than that registered last year. The highest number of foreign participants continue to come from the UK.
The Parc del Fòrum needs to be remodeled
Since 2004, the festival has taken place in Barcelona's Parc del Fòrum, a vast extension of nearly 16 hectares on the Catalan capital's northern coastline. The park was built for the 2004 'Universal Forum of Cultures' and it brings together a series of spaces and amenities which host a wide range of events.
However, organizers call for the "urgent remodeling" of the area. "There are rocks and pits on the main stage esplanade," claimed Primavera Sound's director, Alberto Guijarro, who demanded that the "installations be remodeled" and that the venue be adapted to meet the festivals' demands.
Primavera Sound 2018 will take place from May 31st to June 2nd. No artists have been confirmed yet, but the location will continue to be Barcelona's Parc del Fòrum.