MNAC to open for free on Friday to compensate for closure for France-Spain summit
National Art Museum of Catalonia closed to public on Thursday due to meeting between Macron and Sánchez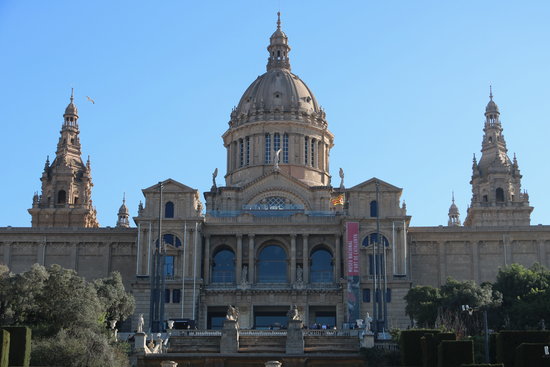 The National Art Museum of Catalonia (MNAC) in Barcelona has announced that it will open free of charge on Friday, January 20, in order to compensate for its closure the previous day.
MNAC will be the scene of the summit between the Spanish and French governments on Thursday, in which Spanish prime minister Pedro Sánchez and French president Emmanuel Macron will sign an agreement to build a hydrogen pipeline between Barcelona and Marseille.
The museum therefore will be closed to the public on January 19, with access restrictions also foreseen throughout Montjuïc.
MNAC will be open free of charge between 10am and 6pm on Friday.
Admission to the museum is also free every Saturday from 3pm and every first Sunday of the month, but must be booked online in advance.
Pro-independence rally
Over 30 pro-independence groups will rally against the Spain-France summit on Thursday. They will include governing party Esquerra Republicana, despite the fact that Pere Aragonès will attend the summit as Catalan president.