Mies van der Rohe Foundation opens 2019 with reflection on avant-garde architecture
'Geometry of Light' installation begins new season that includes 16th EU architecture prize and commemoration of German Bauhaus school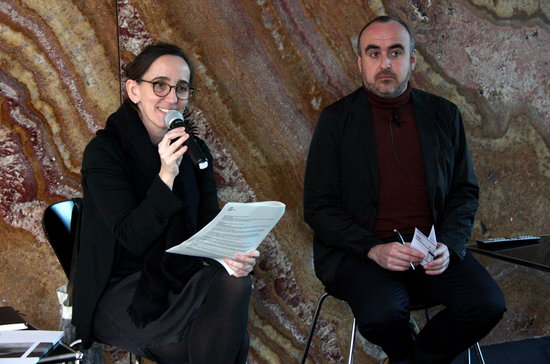 The Fundació Mies van der Rohe gets the year underway with the installation 'Geometry of Light', which will arrive from Chicago on February 10, as a reflection "on avant-garde architecture," according to the foundation's head, Anna Ramos.
The installation is just one of the highlights at the foundation devoted to contemporary architecture and urban planning for its 2019 season, which also features the 16th edition of the European Union Prize for Contemporary Architecture - Mies van der Rohe Award.
The winners of this year's prize will be announced in April, and among the 40 contenders up for selection are the Catalan architecture studios, H Arquitectes, BAAS Arquitectura and RCR Arquitectes.
The foundation's Barcelona Pavilion, designed by Ludwig Mies van der Rohe as the German Pavilion for the 1929 International Exposition in the Catalan capital, will also be part of the Sònar music festival in July, with an intervention by musical artist Lucrecia Dalt.
The foundation's 2019 program also focuses on commemorating the centenary of Germany's Bauhaus art and architecture school, the 50th anniversary of the death of Mies Van der Rohe, and 90 years since the inauguration of the German Pavilion in 1929.