Llum BCN: Guide to Barcelona's festival of light
12th edition will light up streets and buildings of Poblenou neighborhood from February 3-5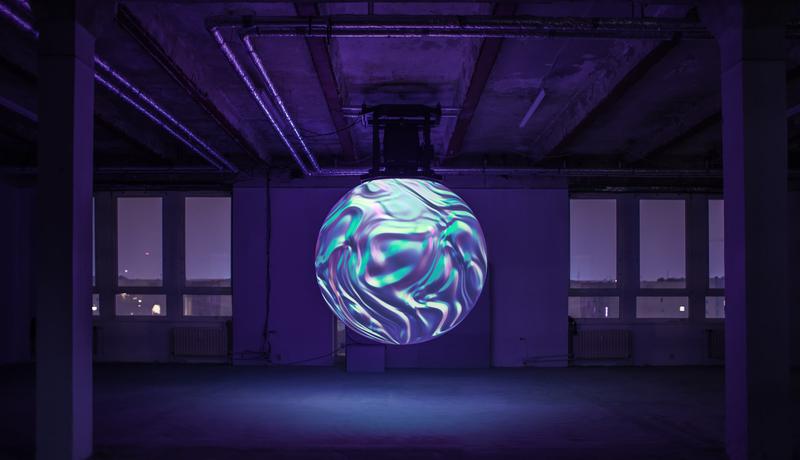 Llum BCN – Barcelona's festival of light – will return for its 12th edition from February 3 to 5 in the city's Poblenou neighborhood.
Named for the Catalan word for light, Llum BCN exists at the intersection of art, technology, light, music, design and architecture.
The 2023 edition features 13 professional light installations and 15 works from students, with tens of thousands of visitors expected – 110,000 attended in 2022.
Entry to all venues and installations is free of charge and, unlike during the pandemic, booking is not required.
Organizers point out that some exhibitions are in rooms or spaces that can only accommodate a limited number of visitors and require time to enjoy the experience. There will therefore be queues for some installations, with organizers advising approximate wait times where possible.
On Friday 3 and Saturday 4 February, the festival will run from 6.30pm to 11.30pm. On Sunday 5 February it is on from 6.30pm to 11.00pm.
Download the Llum BCN 2023 map here.
Reflections on energy crisis and climate emergency
Although there is no overt theme to the 2023 festival, several projects reflect on the energy crisis and climate emergency.
Another Moon from the Korean collective Kimchi and Chips features a second moon that will float above Poblenou Central Park, sketched by lasers powered only by solar energy.
Dutch artist Thijs Biersteker's We Harvest Wind is an interactive kinetic sculpture powered by wind power.
Atmospheric Lighthouse will provide a real-time visualization of the city's atmosphere on the outside of the Glòries Tower.
Liberty and Light from Chila Kumari Singh Burman, a British artist of Indian origin and a key figure in the 1980s British Black Arts movement, will cover the Can Framis building with neon sculptures that have been locally produced through cooperative work with two organisations in Barcelona's El Raval nighborhood: Tot Raval and Impulsem.
Getting there
The area can be accessed via metro, tram, bus or train.
The closest metro stops are Glòries (red line L1), Clot (red line L1 and purple line L2) and Llacuna, Poblenou and Selve de Mar (all yellow line L4).
Tram lines T4 and T5 serve the area, as do several buses: 6, 7, 62, 136, 192, H12, H14, H16, V25, V31, B20 and B25; and night buses (NitBus): N2, N6, N7, N8 and N11
The Rodalies train network lines R1, R2, R2N and R11 call at Clot-Aragó station.
For more information visit www.tmb.cat.
Accessibility and recommendations
Llum BCN installations are generally accessible for people with reduced mobility. The installation Monolith by SpY is not fully accessible for people with reduced mobility, but can be viewed and enjoyed by all.
On some streets lighting will be reduced. Organizers ask visitors to take care as they move through the area.
Some installations are not recommended for people with special visual or auditory sensitivities.
Arborialis, from Architects of Air, will start two hours earlier, at 4.30pm, with visitors asked to spend no longer than 20 minutes immersed in the luminarium, or pneumatic sculpture. Organizers recommend that people wear thick socks or a second pair of socks, as shoes must be left at the entrance.