Llum Bcn festival illuminates Barcelona
Some 50 spaces in the city's Poblenou neighborhood hosted innovative light and music installations over the weekend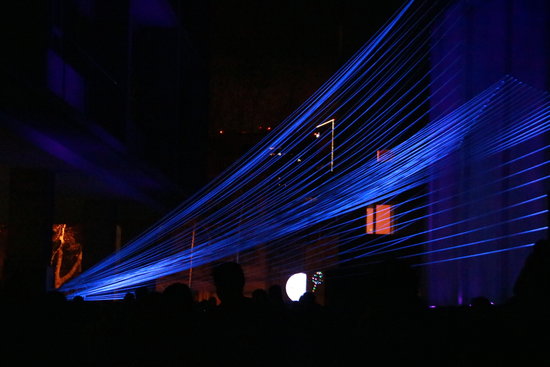 It's not uncommon to celebrate light at that time of year when it's the darkest, and in Barcelona, this comes with the Llum Bcn event.
Held from February 15 to the 17, what's only the second edition of the event turned the city's up-and-coming Poblenou neighborhood into an "open-air experimentation laboratory using light as the creative medium."
Here, with large and often interactive installations displayed in some 50 spaces (on the street or inside venues), passersby could enjoy an experience at the intersection of art and technology, of music and light.
Many proposals put forth by students
Curated by designer Maria Güell, this event saw 26 professional proposals, like 'Emergències' of photographer Manolo Laguillo or 'Làser' by the Antoni Arola Studio. Around 15 of the pieces were created by students in art, design, or architecture programs.
New spaces were also included in the most recent edition of Llum Bcn such as Encants, Dolors Piera square, and the Mies van de Rohe Foundation.