Immersive installation explores art, technology and nature
Caixa Fòrum presents large-scale interactive exhibit by Japan's teamLab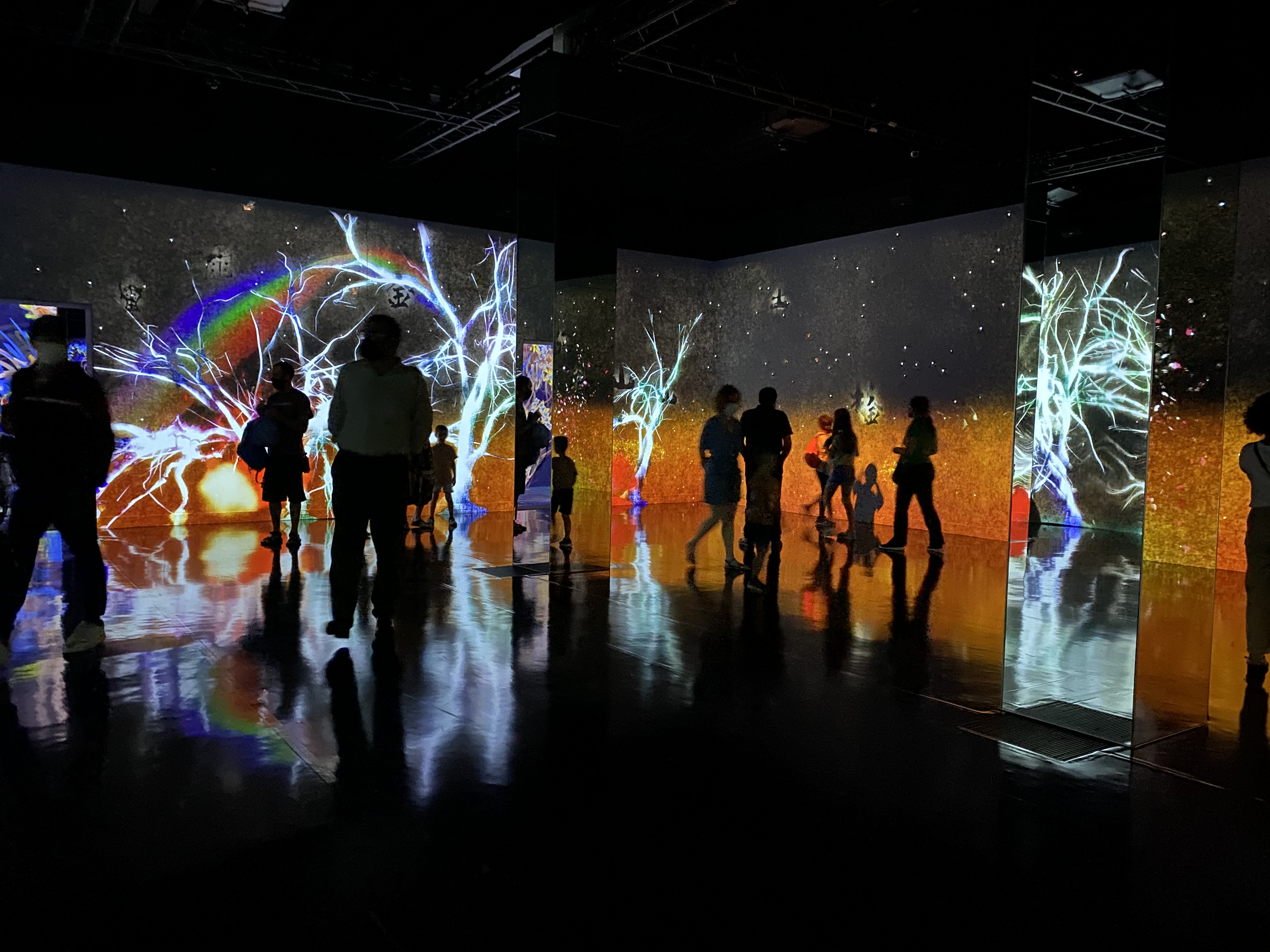 Barcelona's Caixa Fòrum gallery is presenting visitors with two large-scale interactive and immersive installations exploring humanity's complicated relationship with animals, plants, and natural elements.
Created by Japan's teamLab collective, the exhibit is called 'Art, technology and nature' and is running at Caixa Fòrum, located near Plaça Espanya, until January 9, 2022.
It has two large-format immersion facilities called "Born from the Darkness a Loving, And Beautiful World" and "Graffiti Nature: Lost, Immersed and Reborn."
Each room has approximately eight projectors that help bring to life a virtual reimagining of the natural world. Each one is being controlled by the international art collective TeamLab in Japan. Any problem is being solved thanks to a remote programme.
Pau Villanueva, one of the Caixa Fòrum guides, states: "We have two or three different ways [to interact with the exhibit]: We can play with the walls, but also with the floor, and we can use any part of our body."
The first area presents the visitor with a series of ideograms projected on the walls. If you stop in front of one of them and touch it, birds, tree branches, butterflies, rain or fire will appear. As in nature, the possibilities are endless.
The second room represents an ecosystem inhabited by a variety of creatures in which balance between flora and fauna must be maintained.
Visitors can explore the environment, observe how it works; for instance, flowers will grow when we are not moving and crocodiles will die if someone steps on them.
Moreover, you can design your own creature. "You are going to be allowed to reproduce some of the animals in the drawing room. You can make your own design and it is going to be in two dimensions inside the same ecosystem and the same network" the guide says.
It is both an educational and leisure activity, says Villanueva: you can just enjoy the exhibition or you can try to discover the relationship between humanity and the different elements of nature.
TeamLab
TeamLab is an international art collective that emerged in Japan in 2001. The company is made up of professionals from different disciplines: programming engineering, mathematics, architectures or artists, among others.
In all their exhibitions they seek to navigate the confluence between technology, design, nature and individuals. Moreover, they aim to understand everything that surrounds them by exploring the relationship between the self and the world.