Horses, riders, culture celebrated at Tres Tombs
Vilanova i la Geltrú holds its parade on January 17, the day of Sant Antoni Abat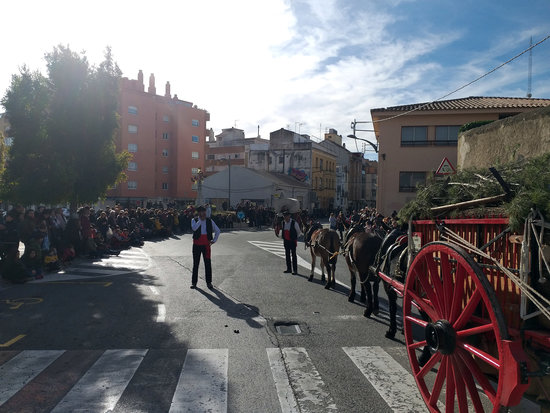 Throughout January and February, many towns in Catalonia celebrate Tres Tombs, dedicated to Sant Antoni Abat. Observing it on the very day of the saint, January 17, is the seaside town of Vilanova ia la Geltrú.
The saint was known for healing and protecting animals, so the Tres Tombs Parade not only has a focus on animals – but, more specifically, on horses. Here, horsemanship is displayed in all manners: riders, carriages, carts, and more.
The parade makes a loop, or a 'tomb,' throughout the central part of the town, to an audience of all ages. Then, various prizes are given out by town officials – as well as a delicious treat!
Celebrated throughout Catalonia
Vilanova i la Geltrú is however not the only town to observe the holiday. This week Barcelona's Sant Antoni neighborhood got in the spirit as did city officials, including mayor Ada Colau. The same goes for the town of Valls, of which the winding streets make the fast-paced procession especially exciting to watch.