Historic Lleida church to present candidacy for UNESCO World Heritage
The town will present the 946-page dossier for the Turó de la Seu Vella complex on Monday to the culture minister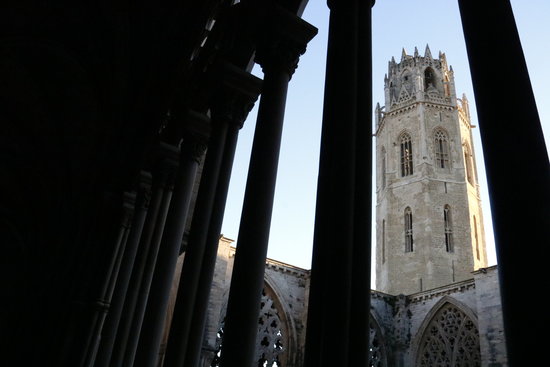 A famous landmark in the western Catalan town of Lleida may become a UNESCO World Heritage site, as the town's complex, including a grandiose cathedral, is being presented as candidate for recognition on Monday.
The director of the consortium of the Seu Vella cathedral and the director of the project have today handed in the 946-page candidacy dossier in to the Lleida mayor Fèlix Larrosa.
Perched on the Lleida hill, the hill and all the medieval structures on it - including a castle and the cathedral - is being presented as a 'monumental complex' rather than a 'cultural landscape,' as was attempted before without success.
"This is the furthest we've come and we're very excited," said mayor Larrosa. On Monday, the dossier will then be presented to the Catalan culture minister Laura Borràs who will then take it to Madrid in the spring. If it makes the cut, it would then go on to the next stage in Paris.
For UNESCO then to select it for the prestigious list, a place must have universal and exceptional value. This, according to the church consortium director, can be found in the architecture of the structure, and its cloister with mosque-like elements. If all goes well, he added, by 2020 the Seu Vella cathedral could be presented to UNESCO and become a world heritage site by 2021.
A complex history
The first stone was placed for the building of the church in 1203, although work continued well into the 15th century. The architecture is Romanic and has gothic elements which run through Lleida's history, as well as having served as a hospital and armory, later as military barracks, and it even played a dark role in the Civil War as a concentration camp.
Now, though, after years of efforts to bring it back to its former glory, it shows an element of "sobriety, grandeur and magnificence" from the town's past, as the website states.