First exhibition in Catalonia devoted to art through LGBTI+ lens is on
Barcelona's European Museum of Modern Art displays works touching upon key issues affecting community in honor of Gay Pride's 50th anniversary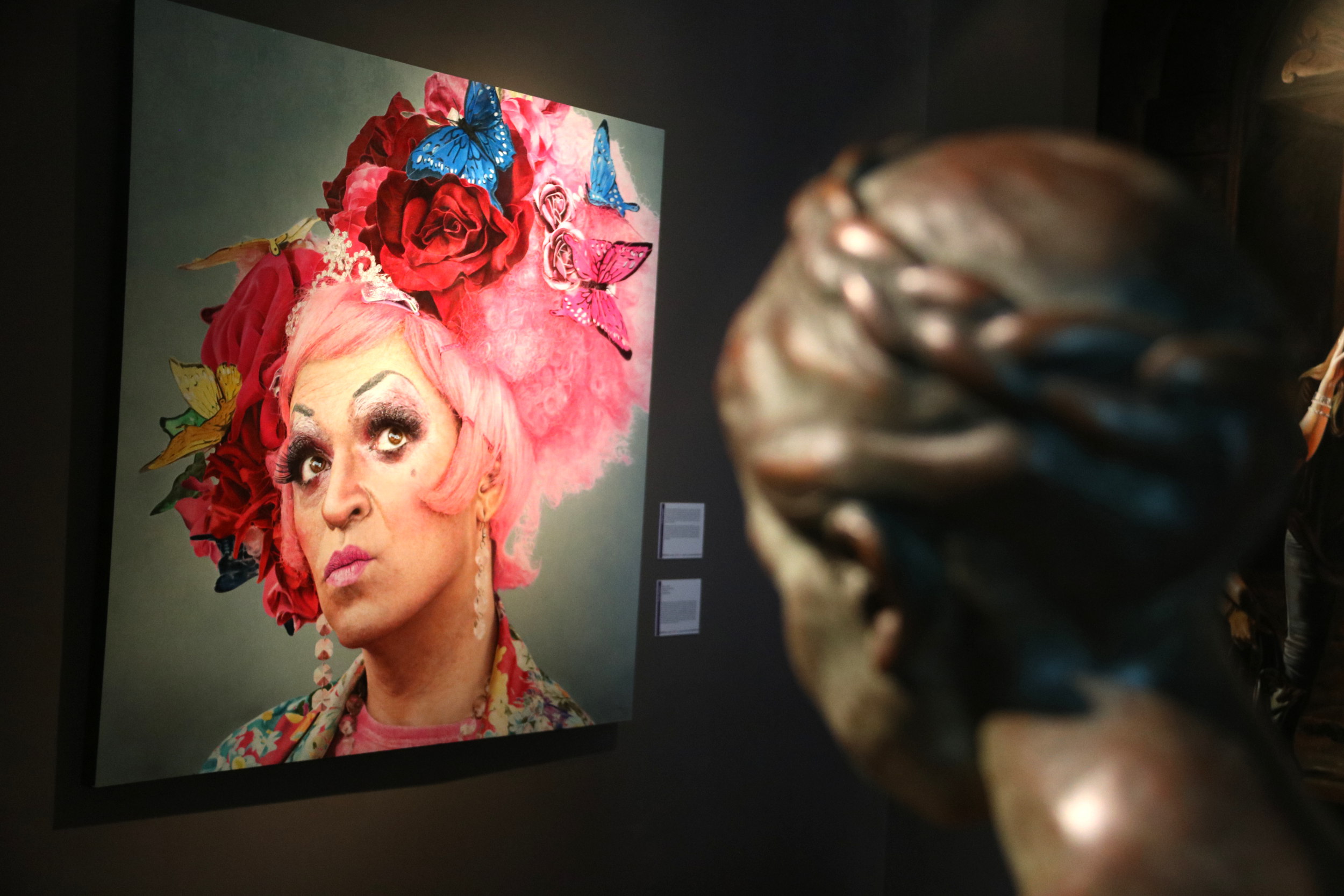 Barcelona's MEAM, the European Museum of Modern Art, inaugurated on Thursday the first exhibition in Catalonia and the rest of Spain devoted to interpreting an art collection through an LGBT+ lens.
The show, 'Una mirada LGTBI+ a la colecció MEAM' (an LGBTI+ perspective on MEAM's collection), presents 15 of the museum's art pieces featuring transgender, bisexual, gay and lesbian themes in honor of the 50th anniversary of Gay Pride festivities all over the world.
Curated by Joan Martí i Ventura and Simon Perera, the exhibition strives to give the LGBTI+ community a voice at the 20th and 21st century figurative art museum as well as to contextualize the works against the historical backdrop that shaped them.
To this effect, Martí and Perera asked more than 15 members of the community to provide their takes on the selected pieces. Martí stressed that they had not tried to put together an exhibition of LGBTI+ artists, but to "show how members of this community interpret art."
Barcelona was recently voted the 10th top Pride festival location in the world – the 5th in Europe – and has also applied to be the site of the 2022 EuroPride festival, which aims to boost the visibility of the Pride movement in Europe.