FiraTàrrega is on!
The international festival for performing arts opened its doors on Thursday to a four-day panoply of international and local shows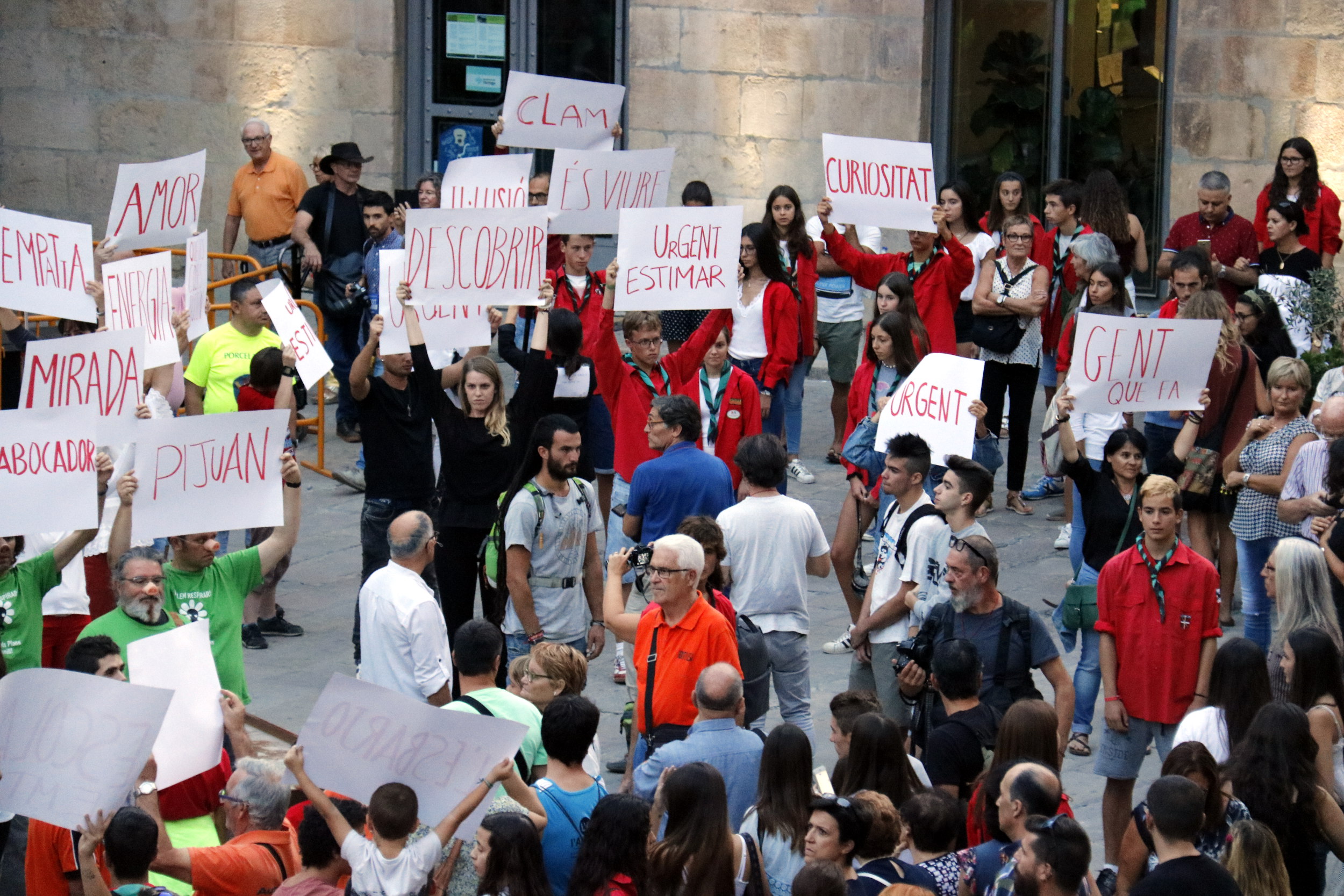 FiraTàrrega is on! Starting Thursday the town of Tàrrega in central Catalonia is the capital of international and national performing arts. This well-known and well-established showcase of performing arts runs from Thursday, September 7 to Sunday, September 10.

FiraTàrrega, an international reference

FiraTàrrega is well known for its commitment to theatrical innovation and quality and has become one of the most important European festivals for the performing arts today. FiraTàrrega has long been noted for incorporating new trends, techniques and languages which are increasingly visual and contemporary.

In addition, the festival attracts many international artists. In this 2017 edition alone, there are 476 artists from ten different countries participating in FiraTàrrega. A total of 52 companies will perform in Tàrrega this weekend, a fifth of them from abroad. Austria, France, Italy, the Netherlands, Sweden, Uruguay, Chile and Portugal are among the foreign countries represented. More than half of the performing arts companies are Catalan and almost a third are from Spain. A total of 848 professionals from 479 entities are accredited at this year's edition.

Tàrrega, an effective market for performing arts

The festival has been effective in connecting arts companies with promoters. Indeed, 87% of the companies secured performance contracts after participating in FiraTàrrega, according to a survey made by Teknecultura in 2016. It also concluded that one out of every three companies were offered other professional projects, such as coproductions or artistic residencies thanks to their participation in Tàrrega.

261 performances in four days

The 52 participating companies offer 261 shows during the four days that the festival lasts. 129 shows are free and 132 have an entrance fee. When the FiraTàrrega began on Thursday, the festival had sold more than 5,500 tickets and 57 shows were already sold out. There are a total of 23 performing spaces in a space comprising some 35,000 square meters.

Urgent to love

FiraTàrrega was inaugurated with the show 'urGENTestimar', a 40-hour long piece created by the artist Ada Vilaró and the scientist Josep Perelló. 'urGENTestimar' is a play on words meaning something like urgent to love people. The show is a marathon scene involving 400 people in the town's main square.

This groundbreaking inaugural action is contemplated as an artistic and scientific project based on community participation with the aim of dissolving frontiers. To do so performers, associations, and the audience get involved in a research project about love, coexistence, respect and acceptance from one another.

The fragility of friendship

The first day of FiraTàrrega also included the local company Íntims Produccions' new transgressive proposal that tackles the fragility of friendships. This new theatrical proposal is marked by its directness and the impact on the audience through a discourse of envy, success and the meaning of art in the life of creative people. It is the third time the company has participated in the festival. Their show 'Pool (no water)' has already sold out all the tickets for their three shows.

Catalan performing arts abroad

FiraTàrrega is a showcase of international and national performing arts, but Catalan companies have also shared their shows abroad this summer. Catalan companies have traveled to the United States, Canada, Tunisia, Egypt and various European countries.

Catalan performing arts have disembarked in the Netherlands for example, where eight performing arts companies performed at the Dutch street art festival Spoffin in Amersfoort, which dedicated a complete section to Catalan culture. Spoffin's director, Alfred Konijnenbelt, is a regular visitor at FiraTàrrega and other performing arts festivals around Catalonia, such as the Fira Trapezi Reus.

36 years of performing arts on Tàrrega's streets

FiraTàrrega was created in 1981 and it celebrates its 36th anniversary this year. According to the Catalan historian and theater critic Xavier Fàbregas, one of the creators of the project, back then it was necessary to take back the street as a space for creative activities and at the same time renew the popular and traditional festivals. Therefore, the early shows were directly linked to popular culture, but the festival is now much more than that.