Culture sector suffers losses of 24% due to the pandemic
Authorities grant €23.7 million in financial aid to workers and businesses affected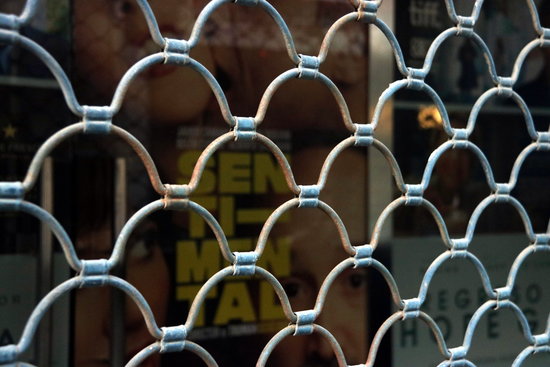 Authorities are still searching for the right "formula" to hold cultural events in a safe manner during the pandemic. Before that happens and most activity remains shut, the culture sector continues to endure huge losses.
Culture minister Àngels Ponsa is determined to bring live cultural events and shows to all of Catalonia but admits difficulties in trying to work out how to manage it in as appropriate a manner as possible.
"At the moment it is not resolved," she said, "but it remains a something in which we remain committed to working on."
In the meantime, authorities are allocating a further €23.7 million in financial aid for workers and businesses in the culture sector that have seen work either drastically reduced or entirely stopped.
The minister reported that the financial losses in the sector due to the pandemic in Catalonia now amount to 24%, however, this stands below the average European figure of 31%. The sector most affected is the performing arts and cinema, which has seen losses of 70%.
Financial aid packages
Of the total €23.7 million budgeted and approved to help those in the sector, a third will be used to compensate stage and music facilities.
Theatre and music companies will also be eligible for a forced closure subsidy, giving them right to a share of €4.4 million available, and cinemas have a specific allocation of €4 million.
Cancellations for medical reasons will have a compensation of €2.2 million and popular culture - counting traditional activities such as 'castellers' human towers, 'diables' in parades, and 'bastoners' dancers - will be able to apply for aid for structural expenses amounting to €800,000 in total.
Professionals without any other aid will maintain the subsidy of 750 euros per month, which will be awarded again by the department of labour.
From last September to December, during the second wave of the pandemic, the culture ministry detailed that it approved support to the sector worth €51.2 million, an increase in the department's budget of 18%. In total, they responded to 7,000 requests from professionals, companies and entities.
The cultural exception
Culture associations are calling for further policy changes to help the sector continue. The Professional Association of Representatives, Promoters and Managers of Catalonia (ARC) called for "urgent" action from the government.
They believe that tickets to shows should be considered a valid reason to travel beyond the limits permitted by the local lockdown restrictions, currently set at the county level, as well as valid reasons to travel home after the 10 pm curfew.
The association warned that without this possibility most of the festivals, adapted since last year to the recommendations of the Civil Protection body, will not be able to take place. For the group, the lockdown loosened to the county level "continues to mistreat" the culture sector and does not allow access to this essential good to many Catalans.