Concerts and festivals coming to Catalonia in 2023
Primavera Sound delivers another bumper lineup, Sónar celebrates 30th anniversary, and many legends will stop here on world tours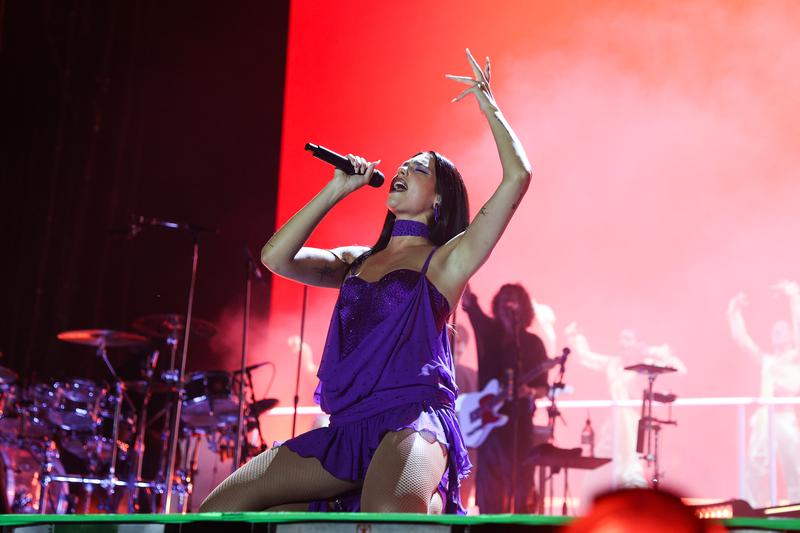 2023 promises to be another bumper year for music in Catalonia.
Last summer, people were able to enjoy music festivals in a pre-pandemic atmosphere as the Covid-19 picture improved greatly, and next year we will be able to look forward to another stellar lineup probably (hopefully…) without any worry of health restrictions coming into play.
Primavera Sound alone will bring some of the biggest names in many different genres such as pop, rap, and electronica to our shores, such as Rosalía, Blur, Kendrick Lamar, Fred again.., and many more, while Sónar is going big to celebrate its 30th-anniversary edition with headline acts such as Bicep, Amelie Lens, and Fever Ray.
Away from the festivals, iconic figures of rock and pop such as Bruce Springsteen, Michael Bublé, and Harry Styles will be filling out stadia here throughout the year, in what looks to be one of the biggest years for live music Catalonia has seen in a long time.
Here's an extensive look at all the concerts, gigs, and festivals taking place in Barcelona and elsewhere in Catalonia in 2023. All gigs are taking place in Barcelona unless otherwise stated.
Roger Waters - March 21 - Palau Sant Jordi
Billy Nomates - March 22 - La Nau
Soundit: Job Jobse, DJ Stingyray 313, Lena Williams, Nico - March 25 - Parc del Fòrum
Brunch Electronik: Denis Sulta, Shanti Celeste b2b Saoirse, Dj Sandwich, Silicone Soul, Piem, Drunk at Vogue - March 26 - Poble Espanyol
Robbie Williams - March 24, 25 - Palau Sant Jordi
Los Chikos del Maíz - March 25 - Sala Razzmatazz
The Tyets - March 25 - Sala Apolo
VTSS - April 1 - Nitsa, Sala Apolo
Måneskin - April 11 - Palau Sant Jordi
Myd - April 15 - Sala Razzmatazz
Soundit: DJ Nodu, Bambounou, Matias Aguayo, ORIANA - April 15 - Plaça Monumental
Brunch Electronik: Bonobo (Dj set), Polo & Pan (Dj set), Tamarindo, Rossko, Ida Daugaard, Hugo Esmeraldo b2b Pisano - April 16 - Poble Espanyol
Jazztronica 2023: Mr Bongo, Oddisee, Atjazz, Mad Professor, more - April 22, 23 - Secret location, Barcelona
Vance Joy - April 22 - Sala Razzmatazz
Danny Ocean - April 22 - Sant Jordi Club
Big Thief - April 26 - Sala Razzmatazz
José González - April 26 - Paral·lel 62
Bruce Springsteen - April 28, 30 - Olympic Stadium, Barcelona
Yo La Tengo - April 29 - Sala Apolo
Queen Forever - May 6 - Sala Apolo
Soudit: Or:la, Brieela, Paramida, Peach - May 6 - Plaça Monumental
Quevedo - May 12, 13 - Sant Jordi Club
Lola Indigo - May 13 - Palau Sant Jordi
Els Amics De Les Arts - May 13 - Razzmatazz
Soundit: Special Request, Leon Vynehall, Mari.te, Malena - May 20 - Plaça Monumental
Elton John - May 22, 23 - Palau Sant Jordi
Coldplay - May 24, 25, 27 and 28 - Olympic Stadium, Barcelona
Primavera Sound festival - June 1, 2, 3 - Parc del Fòrum
Cloud Nothings - June 4 - Razzmatazz
DUB INC - June 10 - Razzmatazz
Sónar festival - June 15-17 - Fira Montjuïc and Fira Gran Via
Maroon 5 - June 16 - Palau Sant Jordi
Vida Festival - June 29-July 1 - Vilanova i la Geltrú
BubblePop - July 1-2 - Fira Montjuïc, Barcelona
Cruïlla Festival - July 5-8 - Parc del Fòrum
Harry Styles - July 12 - Olympic Stadium Barcelona
Iron Maiden - July 18 - Palau Sant Jordi
The Weeknd - July 20 - Olympic Stadium Barcelona
Reggaeton Beach Festival - July 22-23 - Parc del Fòrum
Terramar Gardens Festival - July 28-August 10, various nights - Sitges
Lucy Dacus - September 6 - WOLF Barcelona
Paul Weller - September 18 - Sala Razzmatazz
Hombres G - September 30 - Palau Sant Jordi
blink 182 - October 4 - Palau Sant Jordi
Louis Tomlinson - October 6 - Palau Sant Jordi
Madonna - November 1-2 - Palau Sant Jordi
La Pegatina - November 4 - Sant Jordi Club