BubblePop: Europe's first Asian music festival coming to Barcelona this summer
Celebration of music, culture, and gastronomy from Asia to be held in Fira Montjuïc July 1-2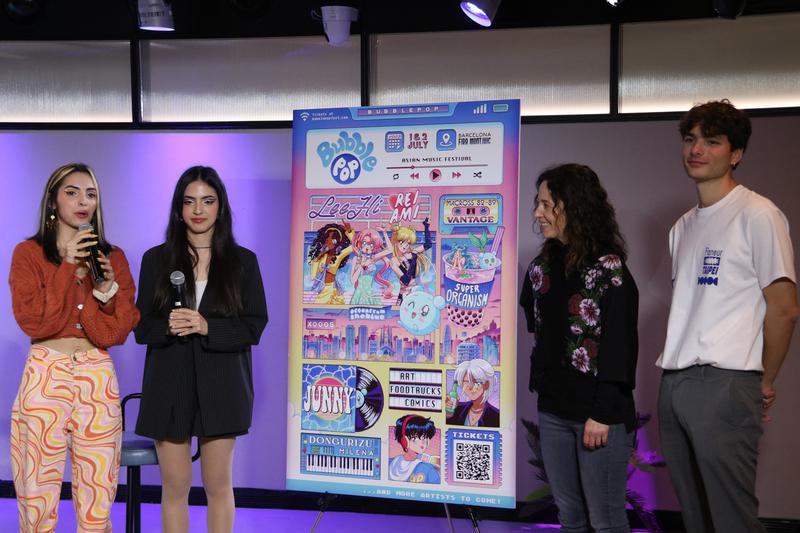 BubblePop, a new festival dedicated to Asian music and culture, will hold its first-ever edition in Barcelona this summer.
Meritxell Puig, director of FICOMIC, the company that organizes the Manga Barcelona fair, calls BubblePop the first Asian music festival in Europe.
The event will be held in Fira Montjuïc on the weekend of July 1-2 and will bring headline acts such as LeeHi, Rei Ami, and Superorganism to Catalonia.
BubblePop is a "spin-off" of the Manga Barcelona fair, which has been held in the Catalan capital for almost 30 years, and will have music as its primary focus, but will also include sections on other elements of Asian pop culture and gastronomy.
Puig said that the idea of BubblePop was born from "unstoppable" demand from the public. "We wanted to do another project for fans of Manga Barcelona, who love us so much, and bring part of the Manga fair to them and complement it" with other events.
Among the names announced to play, South Korean artist LeeHi stands out, with more than 500 million views on YouTube. Also performing will be REI AMI, known for hits like 'Freak', 'DICTATOR,' and 'Snowcone', visiting Europe for the first time to perform on Saturday alongside Superorganism, the London band led by Orono Noguchi.
Alos on the linup are JUNNY, oceanfromtheblue, DONGURIZU, and producers Macross 82-99 and Vantage, two of the best names working in future funk.
BubblePop is a summer festival which will take place between afternoon and night. Tickets will go on sale from Wednesday, March 20, at a price of €58 for the weekend pass and €38 each day separately.