Coldplay to offer sign language and vibrating backpacks for the deaf at Barcelona concerts
British band aim for inclusive and "complete" experience for deaf and hard of hearing community at concerts on May 24, 25, 27 and 28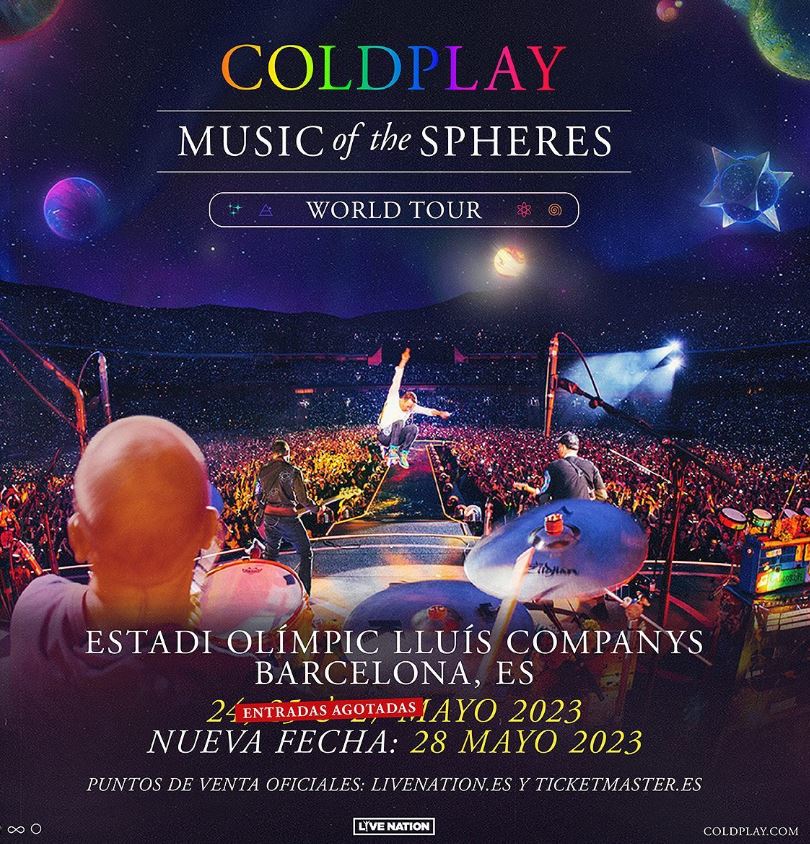 Coldplay will take steps to improve the experience of deaf people at the four concerts they will perform in Barcelona next week.
The British rock band will offer both Catalan and Spanish sign language interpretation at all four shows and will also provide vibrating backpacks to those with hearing loss so that they can enjoy a "complete" experience.
The accessibility measures will be implmented by the Associació Socio-Cultural Encantades, with a team of four interpreters who will simultaneously offer both sign languages.
Coldplay's singer, Chris Martin, has lived with tinnitus for over a decade, and in a recent interview with CBS Mornings he explained that his partner, actor Dakota Johnson, encouraged him to consider deaf people's concert experience.
Encantades will also give out balloons, which can be used to amplify sounds to further help people with hearing loss.
Coldplay will hold their first gig on May 24 at the Olympic Stadium in Montjuïc, followed by three more on May 25, 27 and 28.
Tickets for all four shows, around 200,000 in total, sold out within hours of going on sale in August last year.
The Catalan capital is the only stop of the 'Music of the Spheres' tour in Spain.