Cirque du Soleil releases 'Rebel', a story of love with male voices
Tourism Andorra considers the Québec company show a "guaranteed success"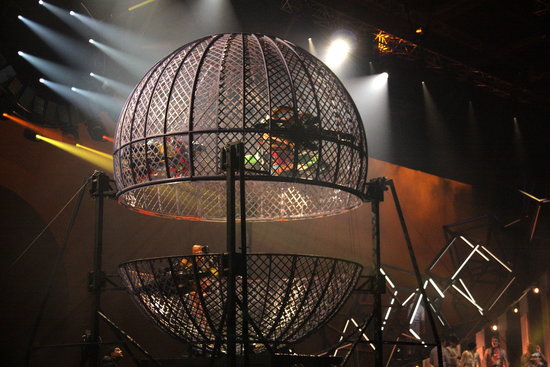 Cirque du Soleil has released a new show, 'Rebel,' in Andorra, in which the Québec company wants to display love in its multiple forms and levels, all soundtracked to music from iconic male voices.
In this way, the public can hear well-known songs such as "Live My Life" by Marc Anthony and various George Michael hits.
Tourism Andorra regards the show a "guaranteed success," which will run until July 28. In previous years Cirque du Soleil shows have reached an attendance of more than 90 percent, and the ratings consistently reach scores of 9/10.
The general director of Tourism Andorra, Betim Budzaku, explained that 80% of those attending the Cirque du Soleil show will expressly come to the principality to see it. In addition, most visitors are likely to spend at least one night in a hotel in the country.
The acrobatic outfit brings Andorra closer to the fusion of the most popular music of all time and the spectacular dances that are the signature of the Québec group. This year, they've opted for a soundtrack based on male voices after the riveting success of last year's 'Diva,' running a similar theme with female voices.
Love is the centerpiece of history and the show tries to explain what it is from different visions. However, the creative director of the show, Lydia Bouchard, recognizes that no one "knows what true love is."
The creative director of the show ensures that the exclusive proposal designed by Andorra, that a total maximum of 110,000 people will be able to see, wants to bring "never seen" performances that impact the public.