Charlotte Salomon exhibit arrives in Barcelona
The collection showcases hundreds of famous works by the deceased artist at the Monestir de Pedralbes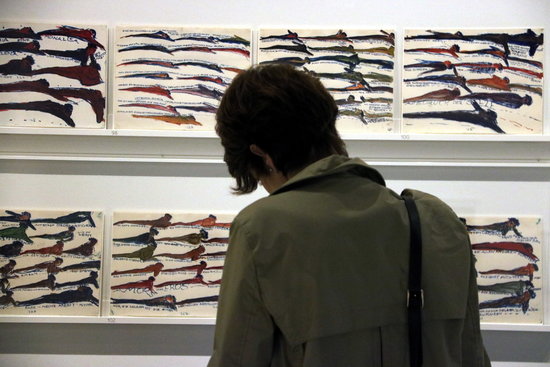 Charlotte Salomon was a German Jewish artist behind hundreds of paintings; she also died when she was 26 years old in Auschwitz, at the hands of the Nazis. And now, a new exhibit brings some of her most famous pieces to Barcelona for the first time. Here, over 200 paintings from her greatest work are gathered at the Monestir de Pedralbes in an exhibit of the same name, called 'Life? Or Theater?'
Salomon died in 1943, when she was captured, deported, and she and her unborn child were gassed at a concentration camp. But her time in hiding in the south of France, just beforehand, yielded the creation of the over 800 pieces in 'Life? Or Theater?' And these gouaches all tell a story of trauma – and resolution.
It was conceived when she was working through the sudden and shocking revelation that her mother had in fact taken her own life when Charlotte herself was such a young girl. But through her art, says exhibit curator Ricard Bru, "she looked inside herself to try to overcome a complex trauma and to go on living, move forward, and to try to be happy after all."
Salomon's short life – much of it under the Third Reich – was filled with suicide, abuse, murder, and hardship. Still, officials explain that her work is not about a suffering, death, or even gender issues. It's a collection that – through complex balance and the artist's talent – show not only Charlotte Salomon's inner process – but also, paint a picture of an entire era.