Catalan government foreign offices help promote Sant Jordi abroad
Projects with a variety of organizations in Europe and US aim to spread Catalonia's day of books and roses to an international audience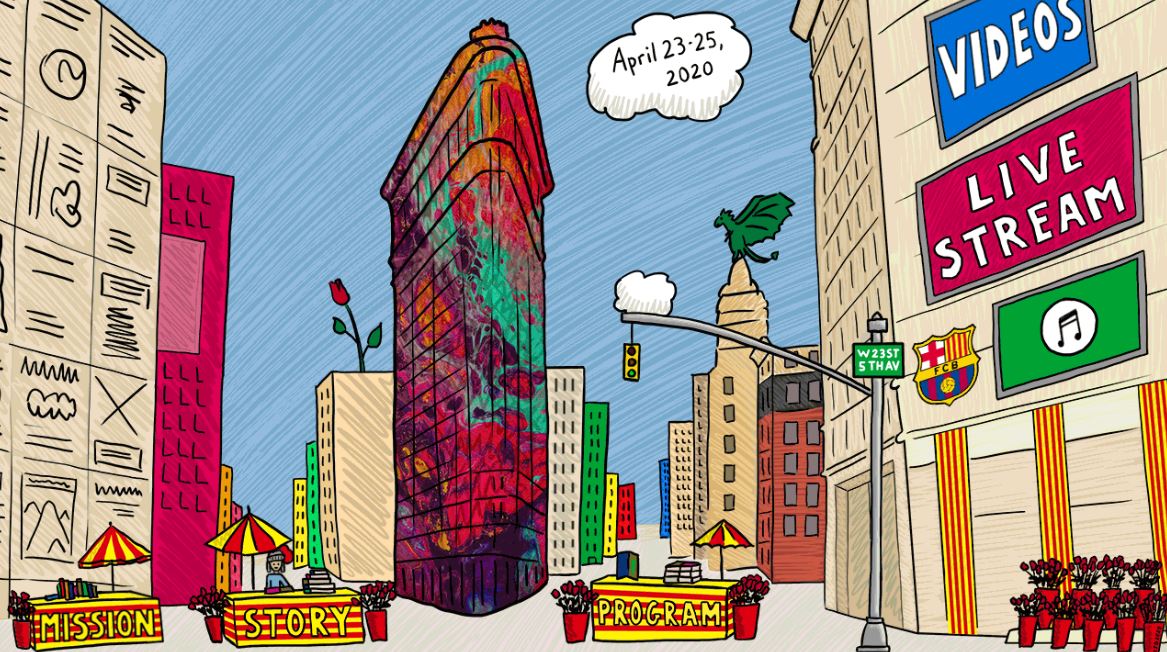 Sant Jordi's Day on April 23 may be a quintessentially Catalan celebration, but the government's offices abroad have been working with various organizations to bring the festival to different parts of Europe and the United States.
The government's office to the European Union, the Casal Català in Brussels, and the Center Balears Europa, for example, have organized a short story competition as part of the Sant Jordi Cultural Week in Brussels, which takes place from April 20 to 26.
Another example is the United Kingdom office, which has organized a campaign on Twitter to give away books online and is helping to publicize the different activities organized by Casals Catalans, which are made up of Catalans, in Ireland and the UK.
In Germany, Catalan readers and the Ramon Llull Institute, which promotes Catalan culture abroad, have organized an online photo contest, while the office in Italy is supporting an artistic literary competition set up by the local Catalan community.
The first festival of short texts and children's illustrations 'From the window, an indiscreet Sant Jordi' has been organized in France, in which participants write a short text with the word "solidarity," while children do a drawing inspired by the values of solidarity.
More creative Sant Jordi activities involving writing, drawing, and reading have also been organized in other European foreign offices of the Catalan government, in Central Europe, Switzerland, the Balkans, and in the Scandinavian countries.
Events in Washington DC and New York
The office in Washington DC in the United States is working with the Paulí Bellet Foundation and the Kensington Row Bookshop, which organize the Kensington Day of the Book Festival, as well as with the Smithsonian Center for Folklife & Cultural Heritage.
Meanwhile, the New York office is working with Mary Ann Newman and the Farragut Fund for Catalan Culture in organizing a Sant Jordi celebration in the Big Apple, with a website offering three eight-hour days of cultural activities with writers and artists.
Also promoting Sant Jordi abroad is Catalonia's public diplomacy council, Diplocat, whose international #BooksAndRoses campaign is encouraging people to send someone a virtual rose from the booksandroses.cat website with a message in Catalan, Spanish or English.