Catalan Film Academy awards 2023 Honorary Gaudí to cinema critic Jaume Figueras
Presenter of TV3's Cinema 3 recognized for his contribution in chronicling and broadcasting Catalan cinema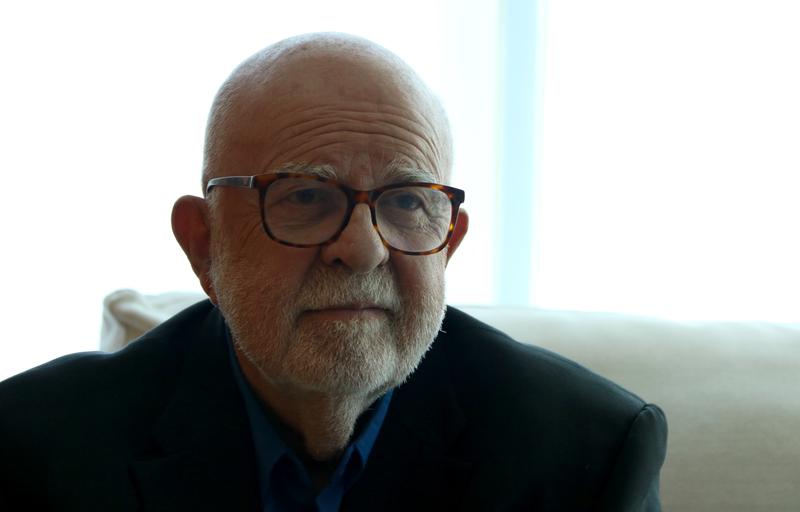 The Catalan Film Academy will award Jaume Figueras (Barcelona, 1940) the Honorary Gaudí-Miquel Porter Award 2023.
The academy has lauded the former presenter of TV3's Cinema 3 for his contribution to chronicling and disseminating Catalan cinema, saying he "contributed like few others to the generation of cinematographic vocations in the country."
It praised Figueras' "free and passionate vision as a programmer and architect of a cinema circuit", without which the School of Barcelona would not have existed.
In an interview with the Catalan News Agency (ACN), Figueras described his "double surprise and gratitude" at the announcement. "They're sick of seeing me, that's why they gave it to me," he joked.
Figueras will receive the honorary award as part of the Gaudí Awards gala, which will take place on Sunday, January 22 in the Oval Hall of the National Art Museum of Catalonia (MNAC).
Plenty of talent
The 82-year-old film critic told ACN that while he is "out of circulation" at the moment, that only makes his award more exciting.
It also comes at a sweet moment in Catalan cinema, he says, citing the "very significant" contribution that female directors in particular are making.
"More [of a cinema] industry and more money is needed, but there is plenty of talent, especially this year," he says.
Suro and Alcarràs
As for the films he liked this year, he picks out Cork (Suro in the original Catalan) from Basque director Mikel Gurrea, which he describes as "very different from what has been done until now."
He has also enjoyed the "collective hypnotism" brought about by Carla Simón's Alcarràs, winner of the Golden Bear at this year's Berlin International Film Festival.
"The film deserves it. Aside from its cinematic value, it has managed to fill movie theaters for weeks at a time when that doesn't usually happen," he says.
Alcarràs has been put forward by the Spanish Film Academy for consideration in the Best International Feature Film category at the Oscars, only the third time a film in Catalan has been selected.
A lifetime dedicated to cinema
Figueras is perhaps most famous for his role fronting the popular film show Cinema 3 on TV3. He was at the helm for 26 years in two stints, from 1984 to 1996, and 2002 to 2016.
He was also behind the figure of Mr. Belvedere in the magazine Fotogramas for five decades, from 1964 to 2015, and has contributed regularly to various radio programs.
Figueras is also the author of the book 'Endevina qui et parla de cine' (Guess Who Is Talking to You About Cinema, 2004), some personal memoirs and, more recently, a book of conversations, 'El cine que ens va obrir els ulls' (The Cinema That Opened Our Eyes, 2020), written together with Gemma Nierga, who he also shared the screen with in the TVE program Ideas Cafe.
An honorary member of the Catalan Film Academy since 2015, Figueras received Catalonia's National Cultural Journalism Award in 2016 and the Ángel Fernández Santos Award in 2006. While presenting Cinema 3, he received awards including an Ondas Award in 1990, the Túria Award (joint) in 1992, and the City of Barcelona Award in 2004.