Catalan cinema ready to shine at Cannes Film Festival
'Robot Dreams,' 'Creatura,' 'Inside the Yellow Cocoon Shell,' 'The Real Truth about the Fight' and 'Crack of Dawn' to be screened at festival's 76th edition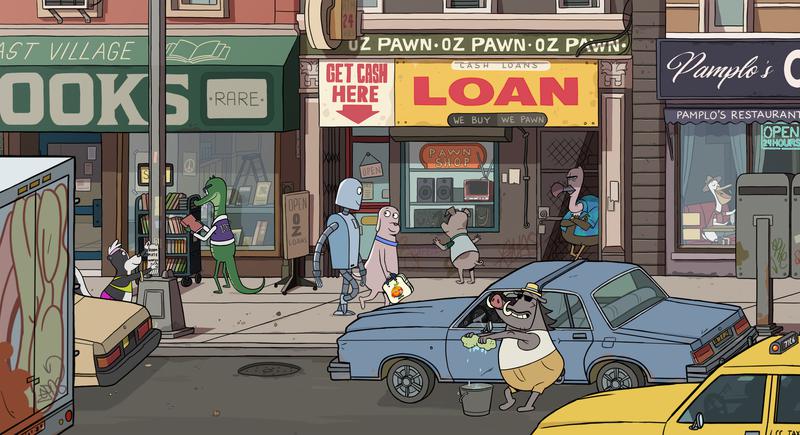 Catalan cinema will be well represented at the 76th edition of the Cannes Film Festival, to be held on the French Riviera from May 16 to 27.
Five Catalan productions will be screened as part of the festival with another six films selected for the Marché du Film (Film Market), held in conjunction with the main event.
'Robot Dreams'
'Robot Dreams' – a story about friendship, its importance, and its fragility – will be premiered as part of the festival's Official Selection in the Special Screenings category.
The first animated feature film from director Pablo Berger, 'Robot Dreams' follows the story of Dog and his robot companion. It is set in 1980s New York City and is a "love letter" to the place Berger called home for ten years.
The film's script was written by the director and is an adaptation of the graphic novel of the same name by American artist Sara Varon.
Directors' Fortnight
Two Catalan productions have been selected for screening as part of the Directors' Fortnight.
'Creatura,' the second feature film from Elena Martín, is a drama set on the Costa Brava exploring female desire and sexual repression.
After moving to a new home with her boyfriend, Mila begins to realize her loss of desire lies deep within. She undergoes a journey of self-exploration in which she revisits experiences of her childhood and adolescence in the hope of reconciling with her own body.
'Inside the Yellow Cocoon Shell,' the debut feature from Vietnamese director Pham Thien An, is a co-production from Barcelona-based Fasten Films, together with JK Film, Potocol and Deuxième Ligne.
After his sister-in-law dies in a motorcycle accident in Saigon, Thien is tasked with returning her body to his hometown amidst the mystical landscapes of rural Vietnam.
Shorts
Two Catalan shorts will also feature in Cannes. 'The Real Truth about the Fight,' a Croatian-Catalan co-prodcution from Andrea Slaviček will be screened as part of International Critics' Week.
Between school trouble, mean girl drama, catchy lyrics, and a mysterious blue car, teenage Lena tells the real story behind The Big Fight. But what isn't she telling us?
'Crack of Dawn' by Anna Llargués has been selected by La Cinef from around 2,000 films submitted by film schools from all around the world.
The short, produced by Catalan film school ESCAC, centers on a farmhouse belonging to a rural family that is declared unfit for habitation. While part of the family fights to save the space their ancestors built, the younger ones imagine where they could go.
Listen to the podcast below to discover more about Catalan cinema.