Carlos Ruiz Zafón, best-selling author of Barcelona historical fiction novels, dies at 55
The Shadow of the Wind sold millions of copies and established him as Catalonia's most popular novelist worldwide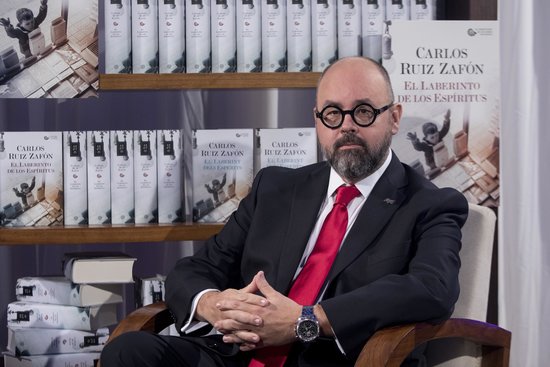 Carlos Ruiz Zafón, the masterful author of The Shadow of the Wind and other best-selling novels set in Barcelona, has died at the age of 55.
The writer died in Los Angeles, where he resided, from cancer that was first detected two years ago.
Born in Barcelona in 1964, he became one of Catalonia's most well-known authors at an international level. His books have been translated into more than 50 languages.
Ruiz Zafón made a name for himself with El Príncipe de la Niebla (The Prince of Mist), originally published in Spanish in 1993 and translated into English in 2010. He subsequently published other novels for young adults, such as El palacio de la medianoche (1994), Las luces de septiembre (1995), and Marina (1999).
But it was La Sombra del Viento (The Shadow of the Wind) that made a breakthrough in his literary career, selling millions of copies worldwide, winning several international awards, and establishing Ruiz Zafón as Catalonia's most popular writer worldwide.