Buenos Aires Book Fair kicks off with Barcelona as guest
Event features Catalan capital with 'literary city' project, promoting local writers and including musical performances and exhibitions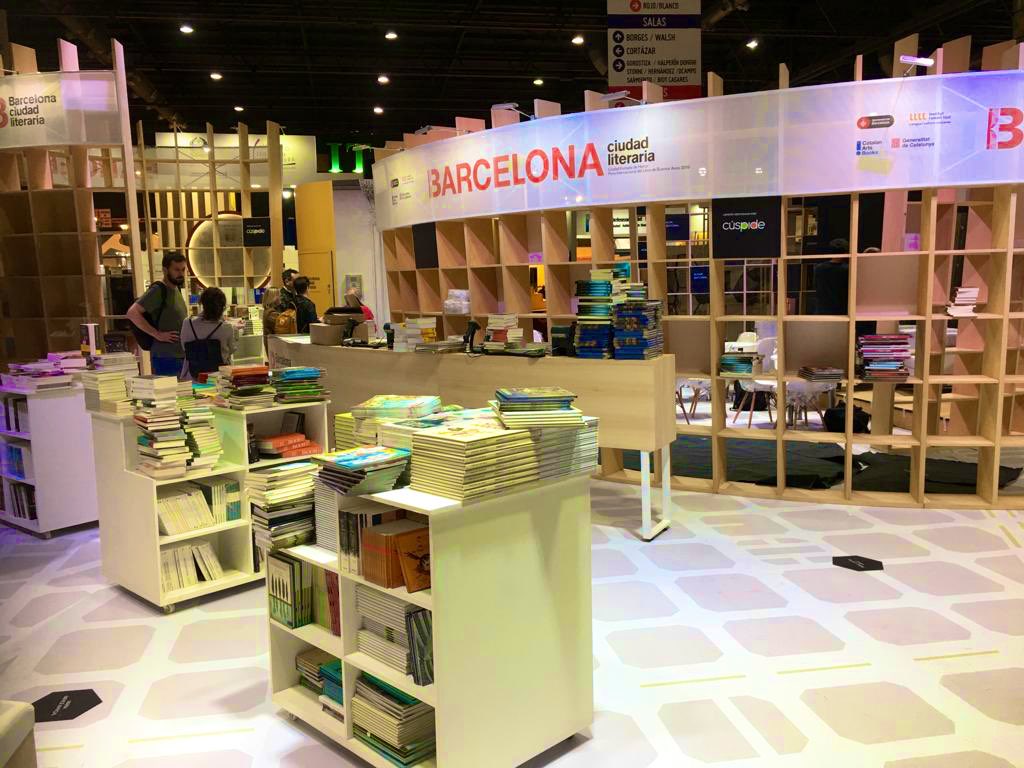 'Barcelona, literary city' is the slogan under which the Catalan capital takes part in the Buenos Aires International Book Fair, which takes place from April 23 to May 13.
The Catalan capital's project will boast a total of 120 activities, 56 authors, and a stand measuring 200 square meters stand that includes a small auditorium and a bookshop, as well as a number of exhibitions.
Invited to the event in the Argentine capital are such top Catalan writers as Sebastià Alzamora, Eva Baltasar, Najat El Hachmi, Maria Barbal, Raül Garrigasait, Javier Pérez Andújar, Clara Usón, Llucia Ramis, Care Santos, Joan-Lluís Lluís, and Carlos Zanón.
According to the head of the Ramon Llull Institute, Iolanda Batallé, 'Barcelona, literary city' aims to "promote" Catalan language writers "to improve the presence of Catalan literature in Latin America and strengthen the cultural ties between Barcelona and Buenos Aires."
Performances by Sílvia Pérez Cruz and Trilce choir
Apart from the literary events planned for the fair, the project includes other cultural endeavors, including a performance by Catalan singer Sílvia Pérez Cruz, concerts in the city's libraries by the Trilce choir, and events in the expat center, the Casal Català.
At the center of Barcelona's participation in the fair will be the stand, which apart from selling some 700 books by Catalan authors, will also have an area for industry professionals to hold meetings with some 40 Catalan publishers.
The 'Barcelona, literary city' project has been jointly organized by the city councils of both cities, the Catalan government, the Ramon Llull Institute, the Fundación El Libro with the support of the Balearic, Valencian and Andorran authorities, Acción Cultural Española, Catalonia's publishers' guild and the Editors.cat publishers' association.