British surrealism and Lee Miller on display in Barcelona
The Joan Miró Foundation exhibit brings together almost 200 pieces from various artists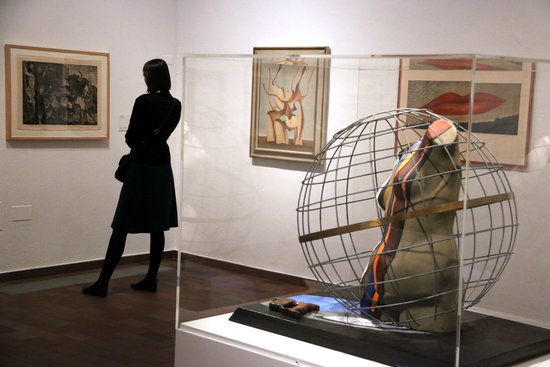 Surrealism and reality may be closer than you think, and nowhere is this more apparent than the works of iconic photographer Lee Miller and the wave of British surrealism, now on display at a new exhibit at the Joan Miró Foundation in Barcelona.
The exhibit brings together close to 200 pieces, including Miller's photographs and drawings, paintings, and sculptures from some of the main surrealist artists such as Max Ernst, Man Ray, Roland Penrose, Leonora Carrington, Francis Picabia – and of course, Salvador Dalí, Joan Miró, Pablo Picasso, and more.
A "lesser known" side of surrealism
During Miller's extraordinary life she also played an "articulating" role for this artistic movement, something which allows the exhibit to show a "lesser known" side of surrealism – one that additionally shows much about its historical context, explained the head of the Foundation programming.
"Lee Miller was extremely free for the parameters of a woman of her time," explained the official Martina Millà, "and she developed a very important photographic career, as well as a surrealist artist within her own right inside of the British movement."
An extraordinary life
Elizabeth "Lee" Miller was an American photographer and photojournalist. She started her career in front of the camera, as a fashion model in the '20s. Then, she went to Paris and became a fashion and fine art photographer. She specialized in surrealism, and her work was shown in various museums, including the Museum of Modern Art (MoMA) in New York City.
After the outbreak of the Second World War, she became a war correspondent for Vogue magazine: Miller covered events such as the London Blitz, the liberation of Paris, and even the Buchenwald and Dachau concentration camps. And as with many who live through conflict, she ultimately battled PTSD.
The end of her life was spent in England, in a house called Farley Farm which was often visited by personalities such as Pablo Picasso, Man Ray, Henry Moore, Max Ernst, Dorothea Tanning, and more.