Blink-182 announce Barcelona date as part of comeback tour with original members
Presale of tickets for next year's show available from Wednesday, October 12, 2022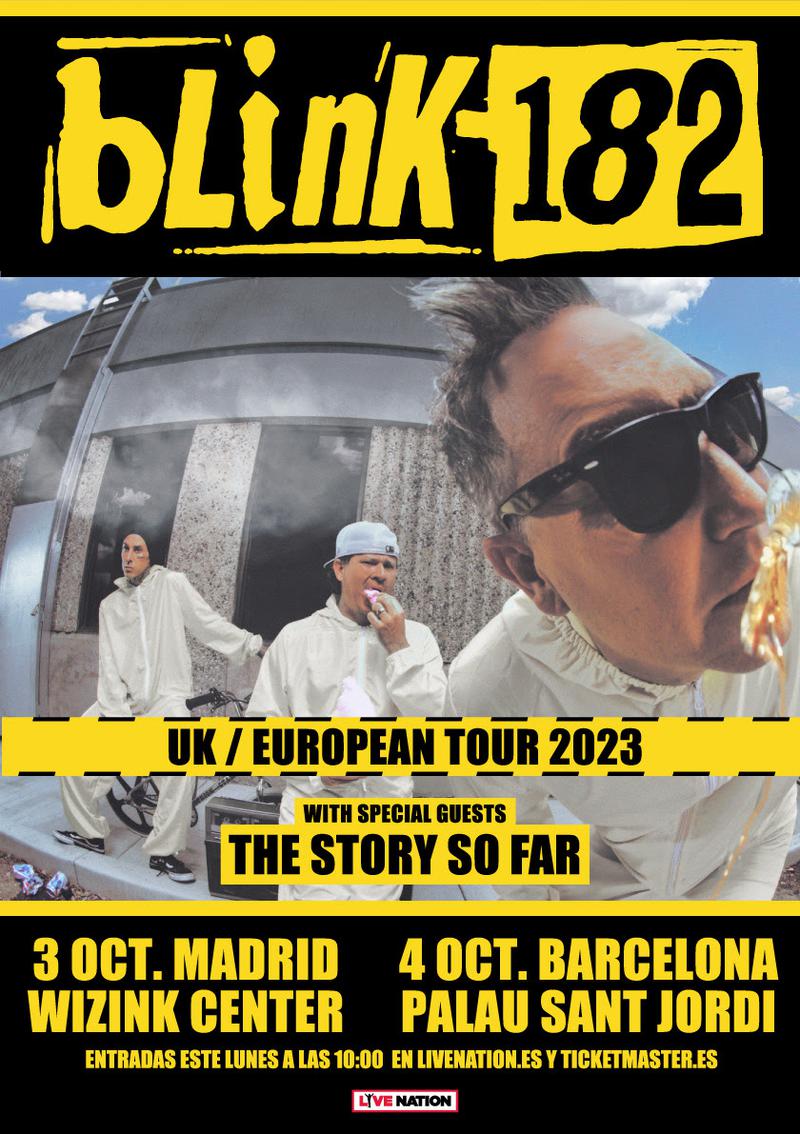 Famed American rock band Blink-182 will perform at Barcelona's Palau Sant Jordi on October 4 next year after first passing by the WiZink Center in Madrid on October 3.
Blink-182's world tour will bring its three original members, Tom DeLonge, Mark Hoppus, and Travis Barker on stage for the first time since 2015.
They have also announced a new single called 'Edging', a preview of the band's long-awaited tenth album and the first song to emerge from the trio's first studio sessions in a decade, which will be released on Friday, October 14.
Rumors that guitarist and vocalist DeLonge was set to return to the band began in late July when the musician updated his Instagram bio, which partly reads: "I make music @blink182 and @angelsandairwaves."
The creators' hits such as 'Man Overboard', 'Miss You' and 'All The Small Things' will be accompanied by the American pop punk band The Story So Far, which will open both concerts in Spain.
The band will perform their all-time classics that marked the adolescence of many people in the early 2000s, including 'First Date', 'What's My Age Again?', 'Feeling This' and other songs.
For fans wanting to see Blink-182 back together again in Barcelona or Madrid, presale tickets will be available from October 12, and on October 13, people registered at livenation.es will be able to buy them. The general sale will start on Monday, October 17 at 11 am, also on the Live Nation website and Ticketmaster.es. Prices start from €45.
Blink-182's world tour organized by Live Nation is kicking off in Tijuana, Mexico at the Imperial GNP Festival on March 11, 2023, and it will run through to February 26, 2024, closing at Christchurch Arena in the city of Christchurch, New Zealand.
Since Blink-182 started playing 30 years ago in a garage in San Diego, California, they have sold over 50 million records worldwide becoming one of the biggest rock bands of their generation. According to The New York Times, "no '90s punk band has been more influential than Blink-182."