Berga cancels 'La Patum' festivities after initially postponing them until September
As announced Friday, organizers unanimously decide against holding celebration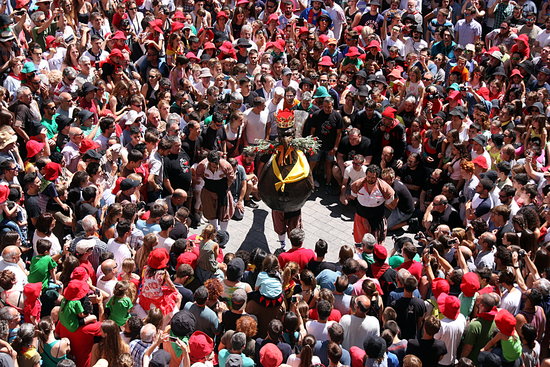 The small town of Berga, in northern Catalonia, has decided to cancel the annual 'La Patum' Corpus Christi celebrations it is famed for due to the risk of Covid-19 transmission among attendees.
Originally set to take place from June 10 to 14, it was then rescheduled for September before the organizers announced its cancelation on Friday.
This will be the first time 'La Patum' will not be held since 1937 and 1938, which is when festivities were interrupted by the Spanish Civil War.
'La Patum' under lockdown
The local Berga council is, however, working on a number of activities that will still be able to take place from June 10 to 14 and that can be held remotely in following with social distancing requirements.
These alternative activities will be announced by the council next week.