Barcelona's Pedralbes Festival up in the air as license still not granted
Government to plan public tender to allow music event to take place, but organizers claim former executive confirmed festival until 2023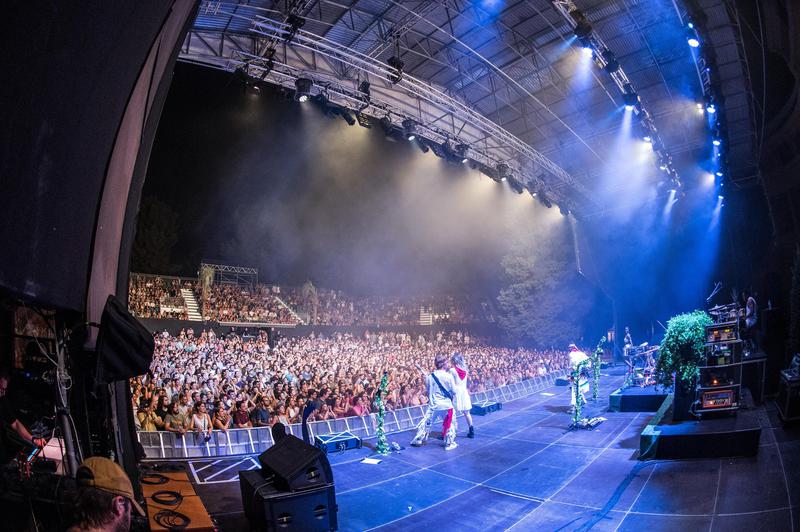 One of Barcelona's summer festivals may not be able to go ahead this year as Concert Studio, the organizers, claim they still do not have a license granted to hold the event despite the previous Catalan government signing a letter in 2019 allowing them to schedule shows for five years.
On the other hand, the Catalan government, responsible for managing the Jardins de Pedralbes venue, confirms their interest in the event taking place but only if Concert Studio wins a public tender, expected to be announced by the end of March.
This new administrative procedure is set to enter into force because a second company is interested in organizing a music festival in the Jardins de Pedralbes area of Barcelona.
But, for Concert Studio, the letter signed during former Catalan president Quim Torra's mandate by the presidency secretary-general confirms they can manage the festival until 2023.
"The agreement is written down, but [the government] does not want to comply with it," Martín Pérez, director of the festival, told the Catalan News Agency (ACN). He believes that the Catalan executive "does not want for the show to take place," and even if they win the public tender, it will be already too late for them.
"We usually work with a deadline of 10 to 12 months, but they want to have everything ready in two months. This shows that they are not interested in the festival going ahead," he concluded.
As the license is still not granted, Concert Studio believes the vast majority of international performers will have to be pulled off the lineup, including Bob Dylan, Norah Jones, Madness, Blondie, The Corrs, Lang Lang, Cat Stevens, Earth Wind & Fire, Rod Steward, and Sting.
This festival usually takes place across June and July in a cozy setting surrounded by nature, with a small-scale audience compared to what national and international artists performing are used to. Around 1,200 spectators are lucky to get a unique experience in a site that does not feel like being in Diagonal avenue, one of Barcelona's main central roads, adjacent to the site.
Event to happen, government says
The Catalan cabinet believes Barcelona's Pedralbes Festival will go ahead, but the public tender needs to take place first.
The venue where the event is organized is owned by the city council but managed by the government. However, the license did not allow for music festivals to happen, a restriction changed in November.
Officials are currently working "as fast as possible," taking into account "economic and quality criteria" but also "transparency, unanimity, and general interest," sources confirmed to ACN.