Barcelona's Poblenou District to hold day of cultural activities
Over 50 spaces will hold talks, workshops, guided tours and gastronomical events for 10 hours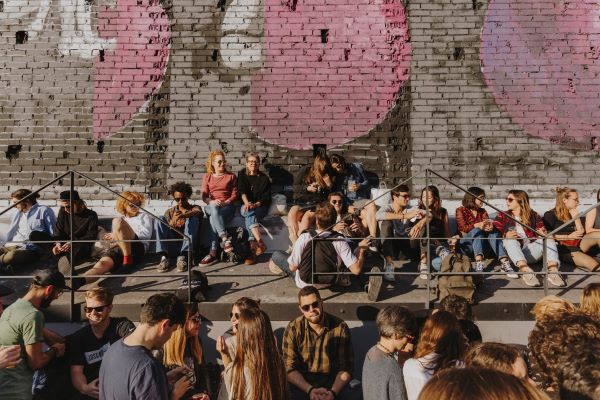 The Poblenou Urban District association will commemorate the 10th anniversary of its founding with the Poblenou Open Day, ten hours of mostly free cultural events for both young people and families alike.
Amongst these, visitors can find art galleries, artists' studios, showrooms, shops, conferences, shows, workshops, live music, as well as places to get food in between all these activities.
Poblenou, in the north-east of the city, was historically known as the 'Catalan Manchester' for its role as the city's industrial centre in the 19th and early 20th century, although nowadays it is becoming a very attractive place to live for many young people.
Strongly revitalised after the 1992 Olympic Games and now characterised by a rich architectural landscape and vibrant artistic scene, it represents the city's new business and technology district 22@.
Check out the Filling the Sink podcast for more information on contemporary architects in Catalonia, such as the late Ricardo Bofill and Oriol Bohigas.
Some of the highlights at the festival are a performance of an excerpt from 2015 Nobel Prize in Literature Svetlana Alexievich's 'Secondhand Time: The Last of the Soviets', jointly produced by Poblenou Urban District and the Martínez Cultural Group.
In addition, the Institute for Advanced Architecture of Catalonia (IAAC) will host an interactive installation entitled 'Aigua Invisible', or Invisible Water in English, created by second-year masters students of Advanced Architecture for Barcelona's festival of light that took place in February this year.
Further to this, there will be two exhibitions in solidarity with Ukraine in the Palo Alto market area, these being 'ONCE: 10 artistas, 10 subastas, 1 causa' and the group 'Artist Against War'. 100% of the proceeds of these events will go towards the food activism initiative Health Warriors, as well as the purchase of sanitary equipment for Ukraine.
For graffiti enthusiasts, there will be a live demonstration of the process of graffiti and mural production on the corner of Àvila and Pujades streets, organized by the Windows Art Circuit.
The Poblenou Urban District is a private non-profit association, formed by professionals, companies and organizations from the creative and cultural area of Poblenou, founded in 2012, whose main objective is to promote the creative and cultural community of the district.
The festival is due to take place on Saturday May 7, and will last from 10am to 10pm, however individual events may have slightly different hours.
Although a vast majority of these activities on offer are free, there are still a very select few which require tickets to be purchased prior to attendance, however they are still reasonably priced, with them topping out at only around €15.
A list of all the activities, their locations, tickets (if required) and more information can be found on the Poblenou Open Day website.