Barcelona museums to feature exhibitions on Picasso, Miró, and more next year
CCCB, MACBA, and Miró Foundation unveil 2023 programmes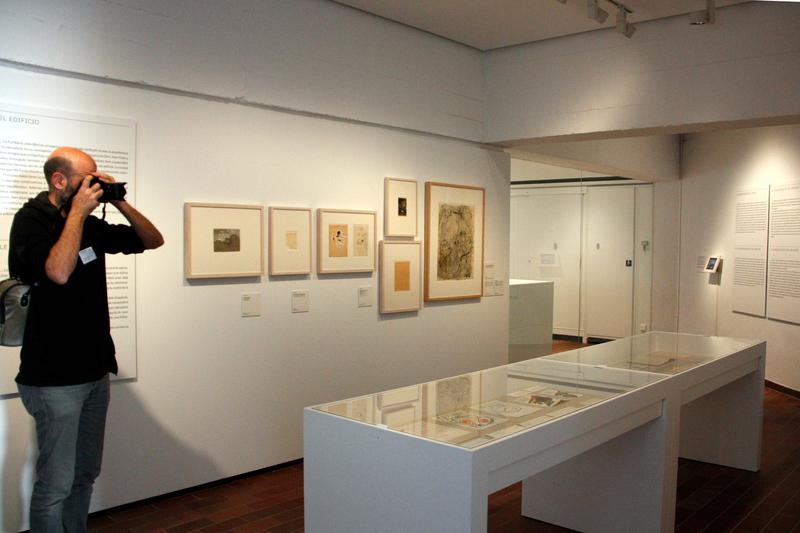 Barcelona's main museums have revealed their 2023 programmes, featuring exhibitions on Picasso and Miró to artificial intelligence and much more.
Miró Foundation
The Miró Foundation and the Picasso Museum will be putting on a joint exhibition on the two surrealist artists from October 19, 2023, to February 25, 2024 to commemorate the 50th anniversary of Pablo Picasso's death and the 40th of Joan Miró's passing.
"The two artists are closely linked thanks to their personal friendship and their ties to the city of Barcelona," Miró Foundation director Marko Daniel told the Catalan News Agency (ACN) on Thursday.
The exhibition will take place simultaneously at both museums with items on loan from their own and private collections.
Other exhibitions to look out for at the Miró Foundation next year include 'Imaginary Friends' next spring, which will showcase installations by artists such as Paola Pivi, Afra Eisma, and Kasper Bosmans with "the aim of bringing contemporary art practices closer to everyone, especially children."
In the summer there will be a joint exhibition with the Han Nefkens Foundation with a focus on Asian video art, while the museum will also be traveling worldwide with shows displaying Miró's art in Puerto Rico, Washington DC, and Hong Kong.
CCCB
The Catalan capital's contemporary culture powerhouse, the CCCB, will feature exhibitions on French philosopher Marquis De Sade and artificial intelligence in 2023.
'Sade. Freedom or evil' will be on from May 10, to October 15, exploring the aesthetic, philosophical, and political implications of the libertine writer's legacy on contemporary culture.
Sade is a "complex and ambivalent" figure, Jordi Costa, the CCCB's head of exhibitions said, adding that "he used enlightened reason as a tool to show how far rationality could go to justify what is intolerable and taboo."
The museum will also host 'Artificial Intelligence', an exhibition on the evolution of computing from October 17 to March 17 organized by the Barbican Centre and the Netherlands' Forum Groningen adapted to the CCCB by the Barcelona Supercomputing Center. The show will try to answer whether artificial intelligence is intelligence and why it is called "artificial."
Other 2023 highlights include research programs, cinema festivals, and debates on new ways of generating content.
MACBA
MACBA, Barcelona's Museum of Contemporary Art located just around the corner from the CCCB in the city's Raval neighborhood, will be exploring the works of Nancy Holt, Daniel Steegmann, and more next year.
Art lovers can also visit MACBA's new 'Collection: Prelude', an exercise in separating art from "the institutional framework, offering a space for reflection and critique," from now until mid-2024 or 'Collective Creation', an investigation into collective activism and its influence on aesthetic, political, cultural and social forms.