Award-winning filmmaker Carla Simón wins Spanish cinema national prize
Director won Berlinale's Golden Bear for 'Alcarràs', Spain's pick for the 2022 Oscars race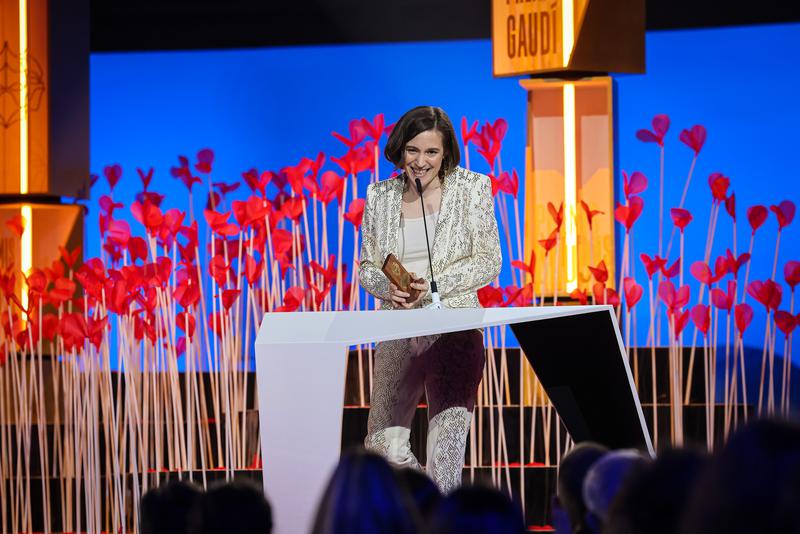 Catalan film director Carla Simón won the National Prize of Cinematography of 2023 awarded by the Spanish culture ministry.
This award is given every year by Spain's Institute of Cinematography and Audiovisual Arts to reward professionals for their work and input on the film industry.
The jury wanted to reward Carla Simón for "positioning Spanish cinema at an international level when she won the Golden Bear at Berlin International Festival.
'Alcarràs' tells the story of a family during their last fruit harvest on a farm before the owners install solar panels. It is set in the Alcarràs countryside, outside Lleida in the west of Catalonia.
Simón's tribute to rural life made history as it became the first Catalan-language film to win the prestigious Golden Bear at Berlinale. Indeed, the jury for this year's National Prize of Cinematography recognized that the film "incorporates language diversity in an organic way that characterizes and enrichens our society and culture".
The award jury, presided by Beatriz Navas Valdés, considers Carla Simón a "model for the moment that Spanish cinema is going through". In fact, 'Alcarràs' was selected by Spain for Best International Feature Film at the Oscars last September, although it did not make it to the shortlist.
Penélope Cruz was awarded the 2022 National Prize of Cinematography and other artists such as Isabel Coixet and Antonio Banderas also hold such recognition.
Podcast about the success of 'Alcarràs'
Have a listen to our Filling the Sink podcast on 'Alcarràs' and the life of Carla Simón.