All set for Gaudí Film Awards with three main contenders
'Las leyes de la frontera', 'El ventre del mar' and 'Libertad' received the highest number of award nominations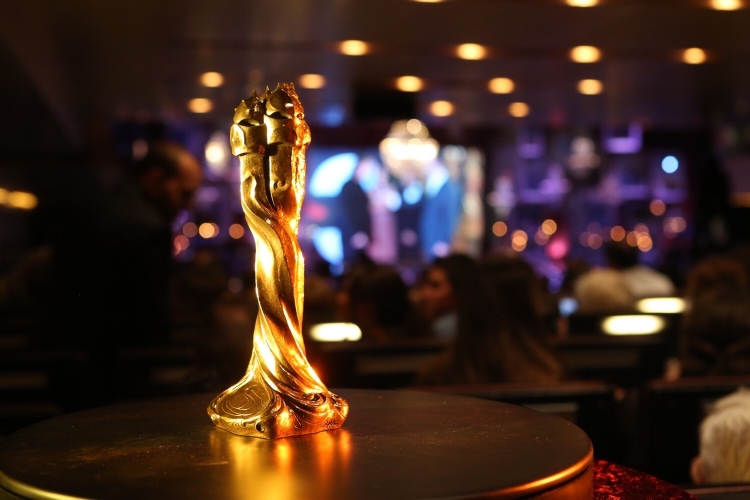 The biggest event in Catalan cinema is fast approaching, the Gaudí Awards will start on Sunday at 10 pm. Directors, actors, and scriptwriters are all getting ready ahead of the 14th edition of the awards with three main contenders.
'Las leyes de la frontera', 'El ventre del mar' and 'Libertad' are the three candidates that received the highest number of nominations back inJanuary.
Two of them, 'Las leyes de la frontera' directed by Daniel Monzón, and 'Libertad' from Clara Roquet, will compete to be named the Best Non-Catalan Language Film. On the other hand, 'El ventre del mar' could win Best Catalan Film at the 2022 Gaudí Awards.
This last movie is directed by Catalan director Agustí Villaronga, well-known for leading the movie 'Pa Negre' (Black bread), pre-candidate to an Oscar nomination in 2012.
Best Catalan Film candidates
Villaronga's movie, with 12 nominations, tells the story of two shipwreck survivors after their French navy vessel crashes off the Senegalese coast in 1816. Out of the nine survivors, an official doctor and a sailor tackle the situation with two different attitudes.
'El ventre del mar' however, will not have an easy win, as there are three more candidates competing for Best Catalan Film on Sunday night. 'Sis dies corrents' by Neus Ballús, 'Tros' by Pau Calpe, and finally 'Visitant' directed by Alberto Evangelio.
'Sis dies corrents' is a comedy featuring a Moroccan plumber named Moha as the main character. The movie follows his working life and how he copes with clients and work colleagues' eccentricities. Moha has a week to show he can replace Pep, a worker that is due to retire, and show Valero that he is the adequate candidate despite his origin.
Another Catalan candidate is 'Tros', which focuses on Joan, an old farmer exhausted after suffering several robberies at his farm. As a result, he decides to join the night patroling with other farmers but neighbors are not that happy with him joining them because since his wife died, he has become a little bit crazy. However, they accept him joining because his son Pepe accompanies them.
The last candidate, but by no means the least, is 'Visitant'. The story narrates Marga's discovery of a new reality hidden in a dimensional door that she finds after sheltering in an old familiar house. Her doppelganger warns her that something terrible is about to happen if she does not take any decision soon.
Other important nominations
The other big award on Sunday night is Best Director where, Agustí Villaronga, Daniel Monzón, Neus Ballús, and Clara Roquet will compete for the accolade.
In fact, Roquet could become the winner after directing her 'Libertad' movie. The film premiered in the United Kingdom in late 2021 at the Scottish Film Festival.
Best Script will also be decided on Sunday night among Best Film candidates as 'El ventre del mar', 'Libertad', 'Sis dies corrents', and 'Tros' compete for this Gaudí award.
Women nominees
This is the second year in a row with more women, 54%, than men vying for awards. And as is customary weeks before the ceremony, the nominees were photographed in Barcelona on February 18 ahead of the event.
Daniel Monzón's 'Las leyes de la frontera', an adaptation of a Javier Cercas novel about a Girona teen who befriends two criminals, tops the charts with 13 nominations, including Best Non-Catalan Language Film, followed by 'El ventre del mar', with 12 and 'Libertad' with 11.
'Mediterráneo', Marcel Barrena's film about the humanitarian crisis in the Mediterranean which tells the true story of migrant rescue ship Open Arms, is in the running for 10 awards.
What are the Gaudí Awards?
The Gaudí Awards are an annual film ceremony in Catalonia, which began in 2009, having spun off from the Barcelona Awards, which date back to 2002.
Antoni Gaudí, whom the prize is named after, was a Catalan architect, most famously known for his design of the unfinished Sagrada Familia in Barcelona.
There are 22 award categories, including Best Catalan Film, which requires at least 20% Catalan participation in the production to compete.