28,000 people visit 'Barcelona DeGusta' Food Show
Over 28,000 people visited the 5th edition of Barcelona DeGusta from Thursday to Sunday this September at the Fira de Barcelona, Barcelona's trade fair institution. The popular food show where visitors can discover and taste new products and learn how great chefs work has returned to Barcelona after a 4-year break. This year it coincided with the main feast of Barcelona's patron saint, 'La Merce', and will continue to do so as the organisers of the event stated that this contributed to the event's success. More than 90 activities were scheduled to be attended by 27 chefs with a total of 10 Michelin stars, including Joan Roca, Carme Ruscalleda, NanduJubany, the Torres brothers and Carles Abellán.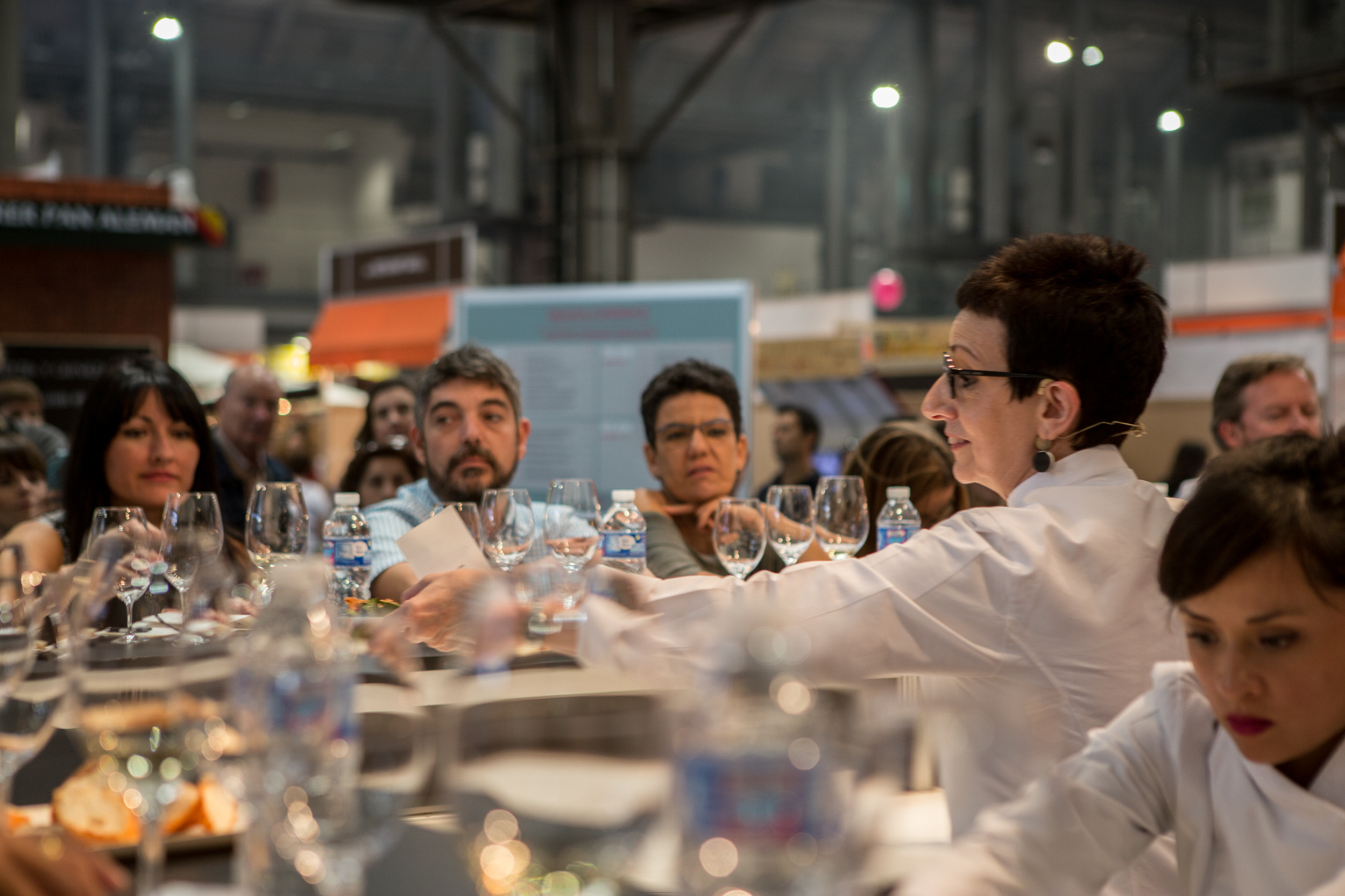 Barcelona (CNA).- The 5th edition of the popular Barcelona DeGusta consumer food show has returned to the Fira de Barcelona, Barcelona's trade fair institution, after a 4-year break. This year, the select 'marketplace' where you can learn about, sample and buy everything related to food, cooking and gastronomy coincided with the feast of Barcelona's patron saint, 'La Merce'. Over 28,000 people visited from Thursday through to Sunday to learn about and buy quality food products, get cooking and health tips, explore new gastronomic trends and recipes, and enjoy demonstrations by Catalonia's top chefs. More than 90 activities were scheduled for the event with 27 chefs with 10 Michelin stars including Joan Roca from the restaurant El Celler de Can Roca, which was named best restaurant in the world this year by the magazine 'Restaurant', taking part.
From now on, the food show will be held annually, rather than biannually as it has been in previous years, and will continue to coincide with the celebrations of 'La Mercè' as the organisers of Barcelona Degusta stressed in a statement that this definitely contributed to the show's success. New spaces such as the creative confectionary lounge, BCN & CAKE and the craft beer tasting area, DeGusta Beer Festival were also mentioned as contributing factors to the popularity of the show this year. In a survey carried out by the organisers, 86% of visitors said they were wholly satisfied with their experience at Barcelona Degusta this year and 80% said that they would recommend it to a friend or come again.
A different chef, a different flavour
To mark the festival, each chef prepared dishes to bring and explain at Barcelona DeGusta. One of Barcelona's most famous and established chefs, CarlesGaig, prepared traditional, festive cannelloni and macaroni and CarlesAbellan, famous for his experimental gastronomy and tapas, prepared Sarsuela, a traditional stew. CarmeRuscalleda, whose cooking is strongly based on Catalan tradition though very open to world influences, brought a mixture of sweet and savoury cheeses to the event whilst benchmark chef of haute cuisine, NanduJubany, experimented with the secrets of Valencian rice. David Pallàs, showed his diversity of tricks with cocoa beans and chocolate, the avantgarde Torres brothers demonstrated how legumes can be the key ingredient in any dish and Joan Roca discussed the innovation and delicacy required to make cosmopolitan snacks.
Innovation, tradition and quality all in one show
The 200 exhibitors at the Barcelona DeGusta displayed curious and experimental gastronomy throughout the show such as olives stuffed with vermouth, Catalan sushi, frozen sardines, lollipop waffles and vegan pastries. Alongside these products featured more traditional foods characterised by their quality including Iberian ham, a range of cheeses, wines, oils and locally prepared dishes.
Reflecting the current culinary trends, Barcelona Degusta had a dozen food trucks and vintage caravans placed around the trade fair institution with top quality cuisine ranging from local produce, vermouth and organic meat to worldwide products and dishes.