Vaccination proof required for tourists arriving from Argentina, Australia and Canada
Nine southern African countries moved from 'high risk' to 'risk' category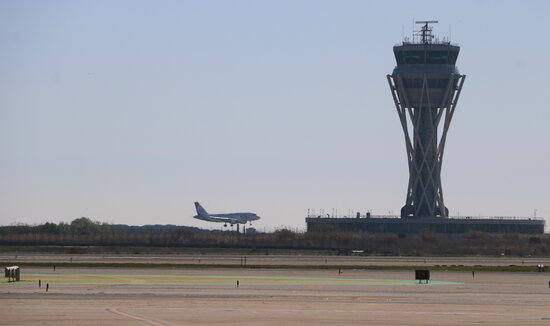 Tourists flying to Spain from Argentina, Australia or Canada must show proof of vaccination against Covid-19.
The three countries have been placed in the 'risk' category from Monday, January 17, joining the vast majority of non-EU countries worldwide.
Arrivals from 'risk' countries are able to enter Spain with a negative diagnostic test or a certificate of recovery if they meet one of the following conditions: EU residents; long-term visa holders; health professionals; transport, marine and aeronautical personnel traveling as part of their work; diplomatic and military personnel traveling as part of their duties; students traveling for study; highly qualified workers, including participants in high-level sports events taking place in Spain; duly accredited imperative family reasons; reasons of force majeure.
Tests must be carried out within 72 hours prior to arrival for NAAT (nucleic acid amplification tests, e.g. RT-PCR, RT-LAMP, TMA), or 48 hours for RAT (rapid antigen tests).
Passengers who do not meet any of the exceptions described above are required to supply a certificate showing they are fully vaccinated with an European Medicines Agency/World Health Organization approved vaccine, with the last dose being administered more than 14 days previously.
Also included in the 'risk' category alongside Argentina, Australia and Canada are nine southern African countries previously deemed 'high risk': Botswana, Eswatini, Lesotho, Malawi, Mozambique, Namibia, South Africa, Zambia and Zimbabwe.
Exceptions
Countries and territories that are not considered at risk and are therefore exempt from the health-related entry requirements are Bahrain, Chile, China, Colombia, Indonesia, Kuwait, New Zealand, Peru, Qatar, Rwanda, Saudi Arabia, South Korea, United Arab Emirates, Uruguay, Hong Kong, Macao, and Taiwan.
Individuals flying from those countries to Spain do have to fill out a health control form but do not have to show proof of vaccination, recovery or a negative test.
EU/EEA countries
Passengers coming from 'risk' areas within the European Union or European Economic Area need to show an EU Covid certificate upon arrival proving that a person has either been vaccinated against Covid-19, received a negative test result, or recovered from the virus.
'Risk' countries and regions are determined according to the European Centre for Disease Prevention and Control's weekly traffic-light map. The latest map, published on January 13, shows the entirity of the EU/EEA is coloured red or dark red, meaning all member states are included in the Spanish health ministry's list of 'risk' countries from Monday, January 17 to Sunday, January 23.