Patients with rare diseases demand to be prioritized for Covid-19 vaccine
Health department admits some people "left behind" as it attempts to interpret guidelines "as broadly as possible"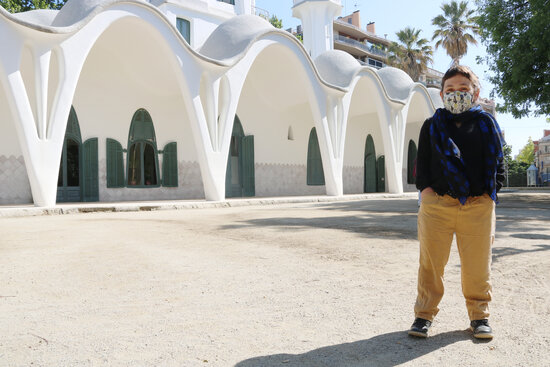 As the Covid-19 vaccine rollout plan progresses and almost a third of Catalonia's population has received at least one dose, patients with rare diseases are demanding to be prioritized for the jab.
While these diseases are, by definition, rare and affect under 5 people for every 10,000, in total 5% to 7% of the population is thought to be afflicted by one. Most of them are chronic genetic disorders that affect multiple organ systems, thereby increasing the risk for severe illness from Covid-19 for many.
Health department approach
To date, the Catalan health department—in accordance with Spanish health ministry guidelines—has prioritized vaccinating the elderly, frontline and other essential workers, people with severe disabilities, transplant patients, and, as of less than a week ago, the general population over the age of 50.
When it comes to people with rare diseases, only those who are immunosuppressed or severely disabled have been able to book vaccination appointments.
"We have tried to vaccinate as many people with serious health issues as possible, as well as their carers and parents if they are children," Carmen Cabezas, Catalonia's health promotion deputy director said last Thursday.
When it comes to degrees of dependence, Cabezas says the department has "tried to interpret ministry guidelines as broadly as possible," allowing them to also prioritize people with inflammatory bowel disease or cystic fibrosis. But many others, she admits, are still being "left behind."
High risk but no vaccine
This is the case of Eva Celebrovsky, a 37-year-old who lives in Terrassa and who is the only person in Catalonia, and in Spain for that matter, with geleophysic dysplasia, a condition that under 100 people worldwide have ever been diagnosed with.
Characterized not only by short stature, those who have this disorder can also suffer heart and respiratory problems that make contracting Covid-19 particularly dangerous.
This, however, is not Celebrovsky's only worry: her 3-year-old son was born with a serious metabolic disorder that has led to frequent hospitalizations.
"When the pandemic hit, my doctor and my son's pediatrician warned us that we had to be very careful, to not leave home and that if we had to, to not be around people," she told the Catalan News Agency.
When the vaccination campaign started in December, Celebrovsky thought she would soon be called in to be inoculated. But in February, when she asked to be vaccinated, her primary care provider (CAP) turned her down. "They told us it wasn't our turn," she said.
This happened to her again in April, despite a Vall d'Hebron Hospital report stating that she is at high risk from coronavirus and should be vaccinated.
"Patients with rare diseases are often forgotten by authorities," Celebrovsky laments.