Over a million Covid-19 cases in Catalonia since beginning of pandemic
More than 1 in 10 residents have had the virus since February 25, 2020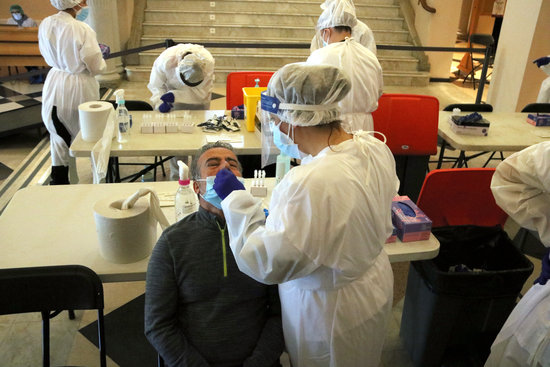 Over one million people in Catalonia — population 7,716,760 — have had Covid-19 since the first case was detected on February 25, 2020.
According to the latest official figures, a total of 1,000,468 people — almost 13% of the population — have been diagnosed with the virus, meaning that over 1 in 10 residents have had Covid-19.
Despite this grim milestone, the pandemic is currently under control and most restrictions in Catalonia have been eased, although the transmission rate (now 1.16) and outbreak risk (51) have risen slightly over the past few days.
Latest figures
As of October 22, 2021, official figures on this website state there have been 1,000,468 confirmed Covid-19 cases (PCR tests and others including antibody tests), and a total of 23,991 people with or suspected to have had the virus have died since the beginning of the outbreak according to funeral homes.
5,963,873 residents have been given the first dose of the vaccine, 75.5% of the total population. Out of those, 5,127,646 have also been administered a second dose (65.1% of the total population). 5,855,053 residents are considered to be fully immunized (74.1%).
Under 65s who have already had the virus are only required to have the first dose, and others have received a single-dose jab. Therefore, the % of two doses administered and % fully immunized do not match.