High Court greenlights Covid certificates for events with indoor dance floors in hotels and restaurants
Measure already in place for entry into nightclubs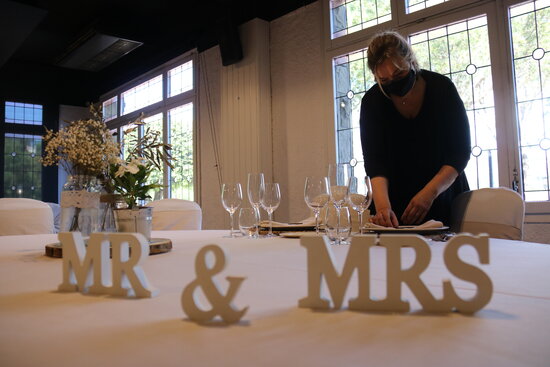 Catalonia's High Court has greenlighted the requirement to show a valid EU Covid certificate demonstrating proof of vaccination, having had the virus, or a recent negative test in order to attend indoor events with dance floors in hotels and restaurants.
The measure, which is already in place at nightclubs, will come into effect for at least fourteen days once it is published in the Catalan government's official gazette (DOCG).
Although most restrictions were eased in October, some remain in force, such as the ban on eating or drinking in public from 1 am to 6 am or measure preventing the sale of alcohol in off-license establishments from 10 pm to 6 am.
The Spain-wide face mask mandate in indoor places open to the public as well as outdoor areas where social distancing cannot be kept is expected to continue through the autumn and winter months. Masks must also be worn in schools by all children 6 and older.
All other Covid-19 measures in Catalonia can be found here.
Covid-19 in Catalonia
Although the pandemic is, for the most part, under control in Catalonia, the transmission rate (1.16) and outbreak risk (59) have risen over the past week. The outbreak risk is calculated using an EPG index, which is found by multiplying the average spread of the virus over the past seven days by the cumulative incidence over the past two weeks.
Although there has been a slight uptick in terms of Covid-related indicators, they are yet to have a significant impact on hospitalizations.
As of November 3, 2021, official figures, released daily on this website, state that there have been 1,005,942 confirmed Covid-19 cases (PCR tests and others including antibody tests), while a total of 24,028 people with or suspected to have had the virus have died since the beginning of the outbreak according to funeral homes.
The Covid-19 vaccination campaign is currently open to everyone ages 12 and older. 5,985,601 residents have been given the first dose of the vaccine, 75.7% of the total population. Out of those, 5,148,996 have also been administered a second dose (65.3% of the total population). 5,880,740 residents are considered to be fully immunized (74.3%).
Under 65s who have already had the virus are only required to have the first dose, and others have received a single-dose jab. Therefore, the % of two doses administered and % fully immunized do not match. Third doses have also been approved for immunocompromised people as well as elderly nursing home residents.