Covid restrictions extended until January 20 after court go-ahead
Curfew in 132 municipalities and 10-person cap on gatherings will continue for two more weeks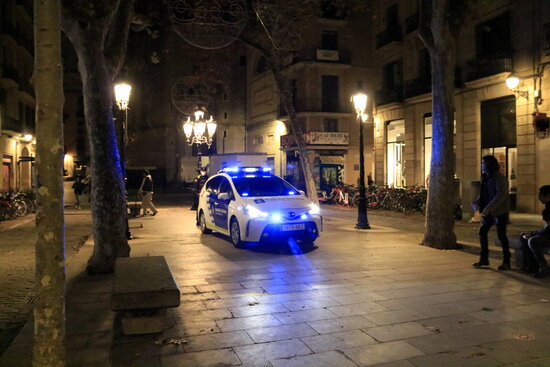 The Covid-19 restrictions have been extended until January 20 after the Catalan High Court gave its go-ahead to the measures put forward by the Catalan government on Thursday early afternoon.
A 10-person cap on gatherings both indoors and outdoors, in public and in private, will be extended from this Friday until January 20, and a curfew between 1am and 6am will remain in force in 132 municipalities, affecting the vast majority of the population (83.69%).
The executive made the decision on Monday, but as both the cap on gatherings and curfew limit individual rights and freedoms, the request to implement them had to be approved by judges.
Curfew to affect 132 municipalities
Seven more towns have been included in the curfew: Castell-Platja d'Aro, Cunit, el Vendrell, Mont-roig del Camp, Salt, and Torroella de Montgrí.
123 municipalities with over 10,000 inhabitants and an incidence rate in the past seven days of over 250 are affected by the measure – the same criteria as before –, as well as nine other towns (again, the same as before) that do not fulfill these parameters but are included because they are surrounded by others with a curfew. Both Catalan and local authorities want to avoid potential party-goers gathering en masse in such municipalities. All in all, 6,497,622 residents in Catalonia are facing a new curfew, the third one since the beginning of the pandemic.
Nightclubs closed, capacity limits in bars, gyms and cinemas
As nightclubs have to remain closed, Covid-19 health passes are still required for entry into restaurants and gyms. There is also a 50% capacity limit in the indoor seating areas of restaurants (no capacity limit on outdoor terraces), as well as a 70% capacity limit in gyms, and similar indoor sports centers, stores, and cultural venues, such as cinemas, concert halls, and theaters. Mourning sites and funerals will also accept only 70% of the usual capacity.
70% is still the maximum accepted for indoor sports halls in Catalonia, such as basketball courts – even though Spain recommended reducing it to 50%.
Working from home will remain the default within the Catalan public administration and is recommended for private businesses too.