Catalonia preparing legal framework to possibly extend curfew beyond state of alarm
Decision to modify decree could be made in cabinet meeting next week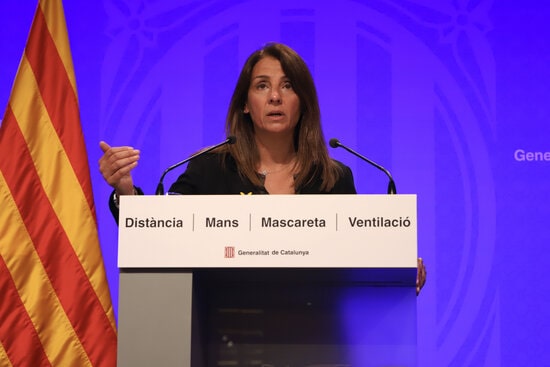 While necessary during a pandemic, Covid-19 measures—from the 10 pm to 6 am curfew to mobility restrictions or non-essential business closures—infringe upon the individual freedoms and liberties enshrined in the constitution.
And as occurred last summer when authorities attempted to enforce restrictions without the blessing of the courts, judges can strike them down when there is not a state of alarm in place if they do not believe the situation is exceptional enough to require them. Although the current state of alarm is set to expire on May 9, Catalonia may soon try to find a way to extend Covid-19 regulations nonetheless.
According to Catalan government spokesperson Meritxell Budó, the executive is working on creating a regulatory framework that would allow it to enforce Covid-curbing measures beyond a week and a half from now if deemed necessary. Specifically, the decree that the cabinet may vote to modify in a meeting next week is 27/2020.
Despite this, Budó has acknowledged that once the state of alarm is over, changes to restrictions could take longer to implement as they will require the Catalan High Court's (TSJC) approval. Magistrates will have up to three days to respond to the government's coronavirus proposals.