Almost 45,000 Covid vaccination appointments booked for 5 to 11s on first day
Health authorities urge people over 60 to get booster shots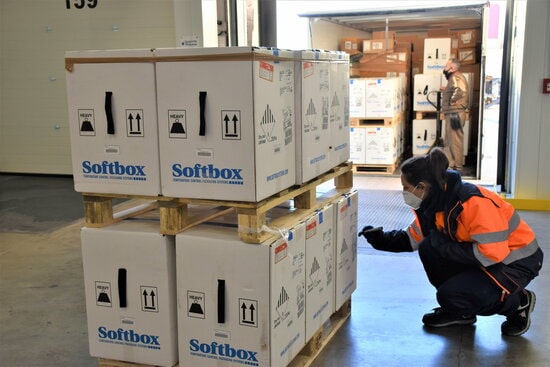 Children between the ages of 5 and 11 will not be able to get their first pediatric Pfizer doses until Wednesday. But the rush to vaccinate kids ahead of the Christmas holiday season – almost a full year after the inoculation campaign began amongst elderly nursing home residents – has translated into an onslaught of parents and guardians securing appointments for their children.
By Monday evening, only hours after bookings opened for 5- to 11-year-olds, 44,497 children across Catalonia already had theirs. This unvaccinated age group currently has one of the highest Covid-19 incidence rates, as do their parents.
Booster shots for over 60s
Health authorities also continue to encourage people over the age of 60 to get booster shots, especially as immunity begins to wane months after receiving the initial doses.
People 60 and older, those who are immunocompromised, care home residents, and anyone who received the single-dose Janssen vaccine is currently eligible.
Vaccination campaign in Catalonia
As of December 13, 2021, 6,116,783 residents have been given the first dose of the vaccine, 77.2% of the total population. Out of those, 5,335,714 have also been administered a second dose (67.4% of the total population). 6,000,148 residents are considered to be fully immunized (75.5%), and 1,098,437 booster shots have been administered.
Under 65s who have already had the virus are only required to have the first dose, and others have received a single-dose jab. Therefore, the % of two doses administered and % fully immunized do not match.