On the spot protests kick off in Catalonia after jailed leaders' verdict
Barcelona's key avenues cut off and spontaneous marches start as heavy police presence guards country's main infrastructure points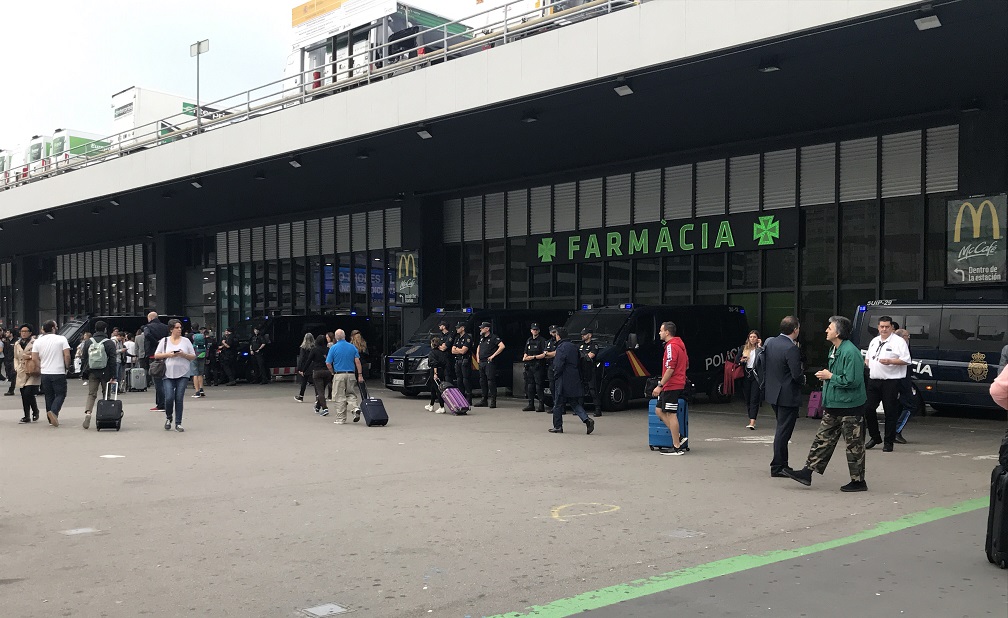 Several protests began across Catalonia only minutes after Spain's Supreme Court revealed the verdict on the 2017 referendum leaders on Monday morning.
Several key avenues in Barcelona, such as Gran Via, Diagonal and Via Laietana, were cut off around 10am, with some spontaneous marches also springing up in the city.
Dozens of public servants, for instance, rallied outside the territory ministry in support of the convicted politicians and activists, especially the former territory minister, Josep Rull.
Meanwhile, from early morning, a heavy presence of Catalan and Spanish police guarded Catalonia's main infrastructure points, including Barcelona's Sants train station, Girona's high-speed train station, Barcelona's airport, and Tarragona's port.
At 11am, the blocks affected C-31 highway in the northernmost part of the country, at Verges. Other main roads were also cut off, including C-66 in La Bisbal d'Empordà, C-17 in Vic.
Around noon, people started gathering in Plaça Catalunya, in the city center of Barcelona, as well as several other towns in Catalonia.