Former speaker tried 'for who she is, and not for what she did,' says defense
European Court of Human Rights rejects hearing Forcadell's case on her precautionary detention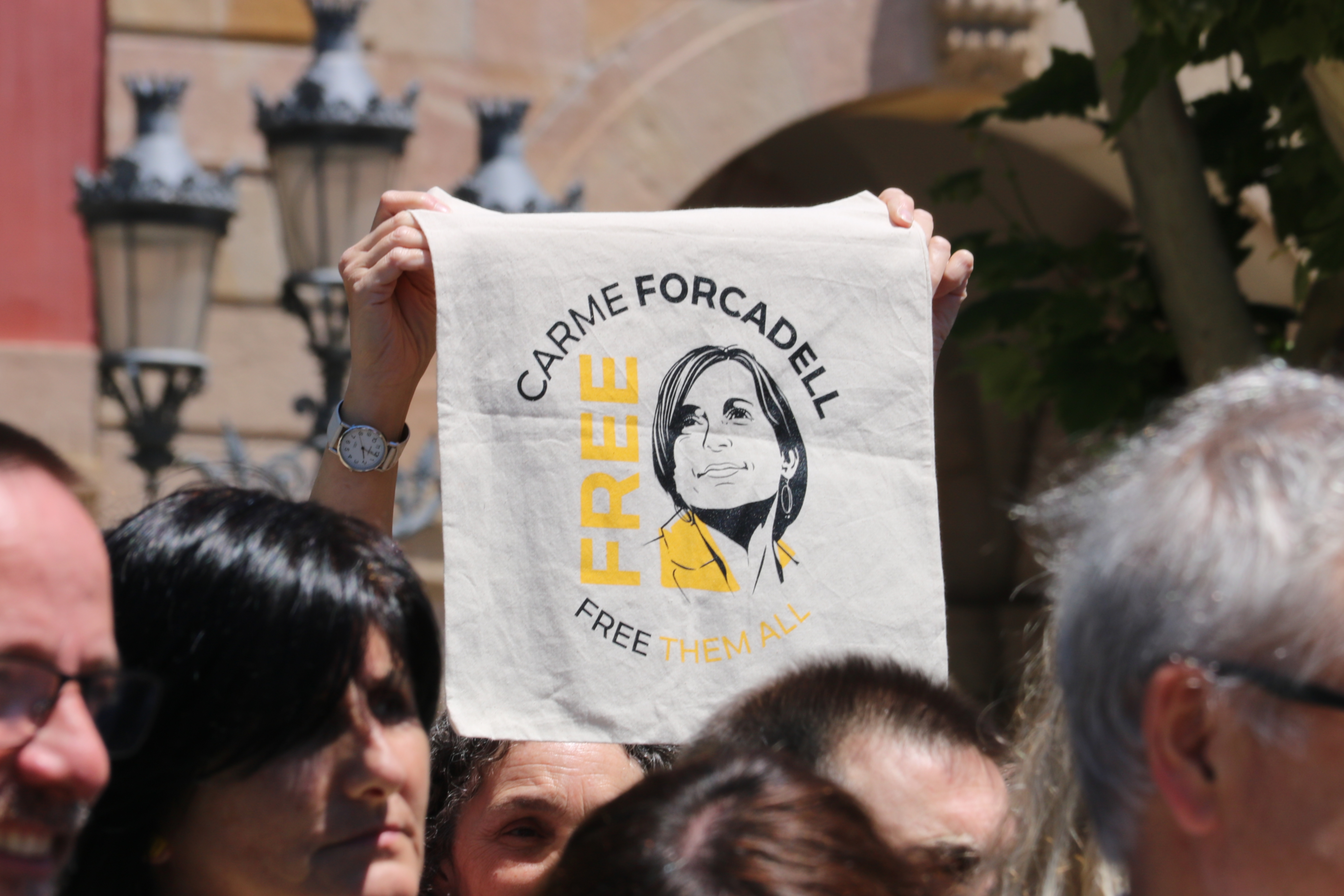 Former Parliament Speaker Carme Forcadell is being tried "for who she is, and not for what she did" in the independence bid, according to her defense lawyer Olga Arderiu.
In her closing arguments on Wednesday in the Supreme Court, she said that in their final reports, the prosecutors emphasize her role as pro-independence civic organization ANC's president until 2015 even though the events she is supposed to be tried for happened in 2017.
She also complained that her client is facing a 17-year prison sentence for rebellion when the other former parliament bureau members are only being prosecuted for disobedience, which does not carry prison time.
Arderiu also pointed out that the prosecutor has sustained several "false" facts in order to incriminate her, such as "invented" tweets, meetings, and events that the jailed politician supposedly took part in.
The Constitutional Court, which had issued warnings against holding the referendum in 2017, was also called "biased" during Arderiu's speech. "Spain's Constitutional Court started criminalizing the Catalan parliament bureau when there was a majority of MPs that could implement independence," she added.
She ended her speech by requesting Forcadell's release when the trial ends and referred to a manifesto demanding her freedom that has been backed by 614 MPs of 49 parliaments worldwide.
European Court of Human Rights
On Wednesday it was made public by the press that Forcadell's petition against her preventive imprisonment to the European Court of Human Rights had been rejected by the court for reasons that the ECHR has not shared, as is common practice.
"Calling for referendum not a call to violence"
After Forcadell's lawyer, it was Meritxell Borràs' defenses turn. Borràs is the former governance minister who is out on bail while being prosecuted for misuse of public funds.
Borràs' lawyer rejected the allegations of misuse of public funds and complained of what she described as the prosecutors' "bias."
The defense of jailed former minister Dolors Bassa took the stand after her with arguments that were along the same lines of those of his colleagues.
"Calling for the referendum was not a call to violence. They intended to achieve independence by voting and through dialogue," said lawyer Mariano Bergés. "What happened in Sept 2017 was not violence. The pro-independence demonstrations were always peaceful."