Events in 2017 were not 'uprisings but demonstrations,' defense tells court
In his closing arguments, lawyer of three Catalan leaders on trial over independence bid denies charge of rebellion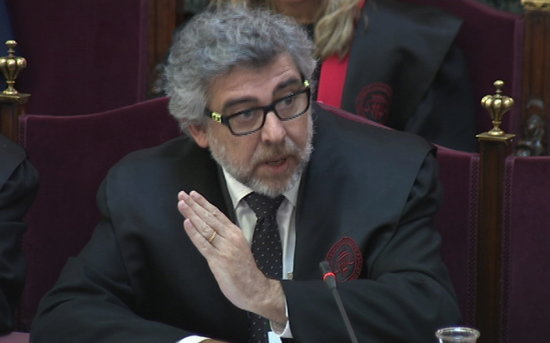 What took place in Catalonia in the fall of 2017 were not "uprisings" but rather "demonstrations and protests," the lawyer of three Catalan leaders on trial over the independence bid told the Supreme Court on Tuesday.
In his closing arguments in the trial, Jordi Pina, who is representing former ministers, Jordi Turull and Josep Rull, and former activist leader, Jordi Sànchez, defended the right of the public to protest and even added that protesting judicial decisions is "necessary."
Spanish police acted on court orders in raids of government buildings and businesses on September 20, 2017, sparking widespread protests, while the attempt by police to prevent the unilateral referendum on October 1 was also ordered by judges.
What's more, Pina denied the prosecution's allegation of "incitement" on behalf of his clients in urging more than two million people to vote in the referendum that had been declared illegal by the Spanish courts.