Edinburgh judge releases exiled former minister without travel restrictions
Clara Ponsatí summoned to court on December 12 for ongoing extradition case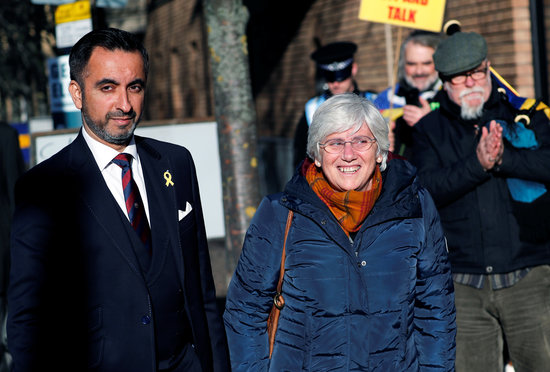 Former Catalan education minister Clara Ponsatí, currently in exile in Scotland, was released on Thursday without travel restrictions since she has not been considered a flight risk.
Ponsatí has been summoned to court on December 12 as part of the ongoing extradition case against her for her allegedly seditious role in the 2017 independence referendum while she was part of the Catalan cabinet.
Earlier on Thursday morning, the former Catalan minister and current University of St. Andrews professor handed herself into the police to take part in the first hearing on her European Arrest Warrant at the Edinburgh Sheriff Court.
Her lawyer in Scotland, Aamer Anwar, said that the crime of sedition was abolished in Scotland "many years ago."
"Sedition is a 16th-century offense that was created by kings and queens to stop a backlash of people wanting their rights," he told the press.