Workers at factory Amazon announced to close plan two-week strike in February
Multinational announces Martorelles plant to close but pledged to keep jobs in neighboring region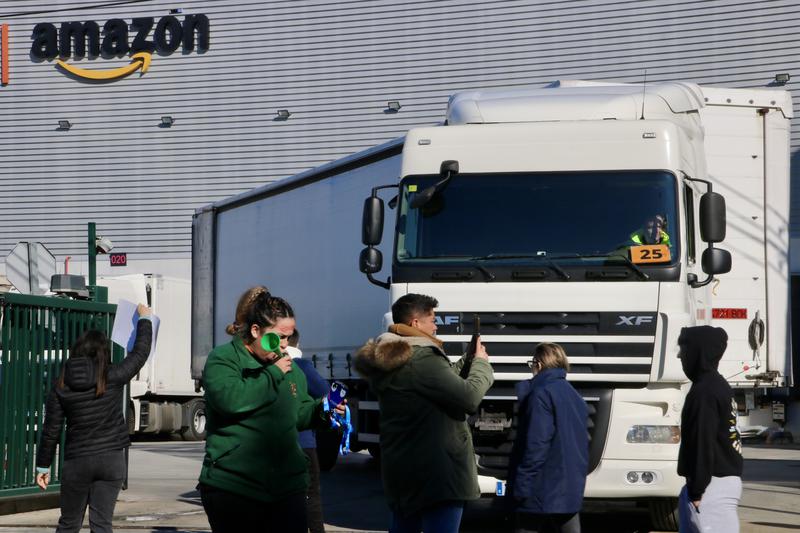 Workers at the Amazon factory in Martorelles, just outside Barcelona, are planning a two-week strike in February to protest against the company's decision to close the factory.
The strike is scheduled to last between February 1-17 as workers are in full conflict with the company.
The multinational announced two weeks ago that it would be shutting the plant in Catalonia while moving activity to Zaragoza in the neighboring region of Aragon. The company has said they will keep the jobs of the 745 people employed there, despite moving activity to other parts of the country.
Unions consider the firm's decision to keep the jobs, but in another part of Spain, as "covert layoffs," knowing many people will not be content with uprooting their lives to keep their jobs.
The plans for industrial action were registered with Catalonia's labor court on January 24, and are a method of applying pressure in the negotiation process after Amazon announced the logistics hub is to close. These negotiations are projected to last a month, and will also include unions, the local council, and Catalonia's Department of Business and Work.
In an assembly held last Sunday, the workforce decided to give a few more days of leeway before calling for a strike. There, union representatives explained that Amazon offers them a single payment of €1,500 euros for the transfer of their jobs to a new factory opening in Figueres and €3,000 for the transfer to Zaragoza.
The figure did not convince union representatives who called the offer "small" and threatened protests.
Union representatives view the closure of the Martorelles plant as a way to force employees to accept lesser terms outside Barcelona, or to voluntarily resign, just at a time when Amazon has already announced thousands of layoffs worldwide.