Vueling cancels 29 Barcelona flights on Sunday due to cabin crew strike
Airline hopes to operate 90% of services during days of protest, which will last three months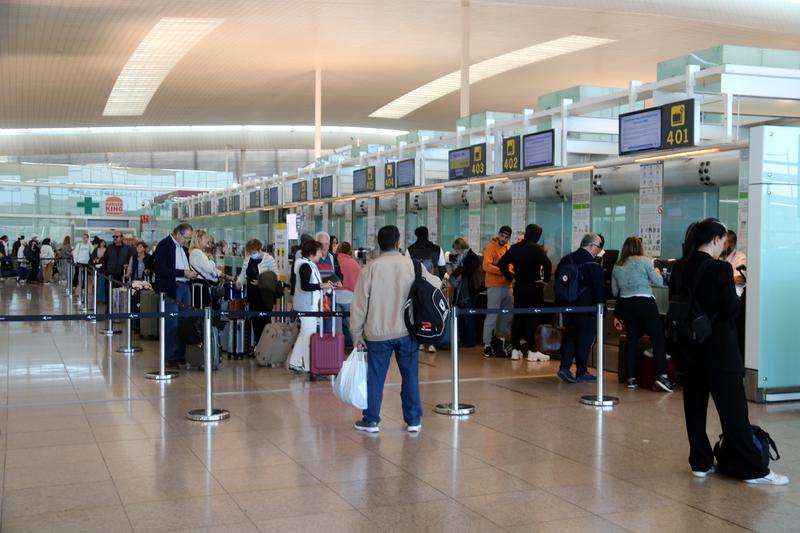 Vueling has cancelled 29 out of the 162 scheduled flights for this Sunday at Barcelona airport.
The airline aims to reduce the impact of the cabin crew strike that began on November 1 and that will last three months on Fridays, Sundays and Mondays – also, December 6, 8, 24 and 31, as well as January 5.
Vueling explained in a statement that they have cancelled these flights because they are not protected under the regulation of minimum service during the strike.
Minimum service
Indeed, Spain's Ministry of Transport decreed that the minimum service on domestic non-peninsular routes to and from Barcelona will be maintained at 72% in November, 71% in December and January, and 74% of routes around Christmas.
For all international flights to and from Barcelona, as well as flights between Barcelona and cities in Spain where alternative transport would take more than five hours, at least 54% of flights will be guaranteed.
Demanding pay rise to compensate inflation
The Stavla union is demanding a 13.4% pay rise to compensate for inflation, and it wants to negotiate a collective agreement with Vueling on conditions.
Vueling says that since April they have been immersed in the negotiation of a fourth collective agreement with cabin crew, with the "maximum desire to continue moving forward to reach agreements that combine the needs of all."