Vueling cancels 25 Barcelona flights on November 1 due to cabin crew strike
Stavla union calls strike for Mondays, Fridays, Sundays and bank holidays until January 31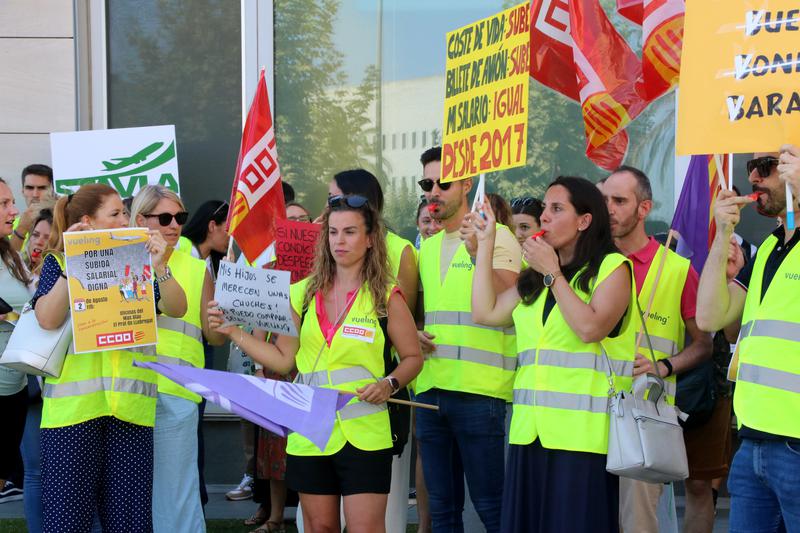 Vueling has canceled 25 of its scheduled flights at Barcelona's El Prat airport on Tuesday, November 1, the first day of a cabin crew strike, the airline has reported.
The strike, called by the Stavla union, is expected to last until January 31, 2023, affecting Mondays, Fridays, Sundays and bank holidays.
Vueling says that 84% of flights scheduled from Barcelona will operate on the first day of the strike: of the 156 scheduled flights, 25 have been cancelled. Across Spain on November 1, Vueling plans to operate 173 flights out of the 189 scheduled, 92%
According to Spain's Ministry of Transport, almost 2,250 employees could take part in the stike. The Stavla union is demanding a 13.4% pay rise to compensate for inflation, and it wants to negotiate a collective agreement with Vueling on conditions.
Vueling says that since April they have been immersed in the negotiation of a fourth collective agreement with cabin crew, with the "maximum desire to continue moving forward to reach agreements that combine the needs of all."
The airline has urged Stavla to call off the strike and to aim for "dialogue before social confrontation."
The union said in a statement issued a few weeks ago that if the situation remains unresolved by January 31, 2023, it intends to extend the strike "indefinitely."
Spain's Ministry of Transport has decreed that the minimum service on domestic non-peninsular routes to and from Barcelona will be maintained at 72% in November, 71% in December and January, and 74% of routes around Christmas.
For all international flights to and from Barcelona, as well as flights between Barcelona and cities in Spain where alternative transport would take more than five hours, at least 54% of flights will be guaranteed.