Visits by foreign tourists down two thirds in March due to Covid-19
25% fewer visitors from abroad in first quarter of 2020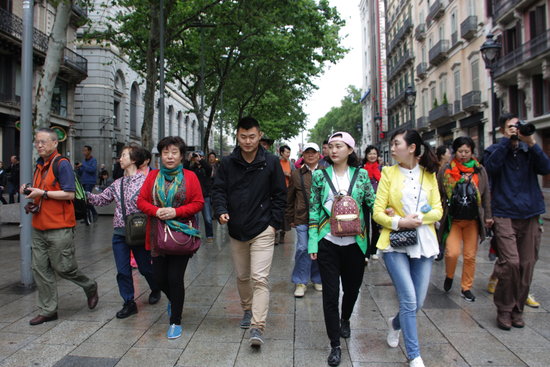 The number of foreign tourists visiting Catalonia suffered an abrupt drop in March when the Covid-19 outbreak became obvious worldwide and the state of alarm was introduced in Spain.
According to figures released on Monday by Turespaña, Spain's tourism institute, 460,733 international visitors came to Catalonia in the third month of the year, 68% fewer than last March.
Overall, 2.8 million tourists came from abroad in the first term of 2020, a quarter fewer than in the same period last year.
The figures also show that Catalonia topped Spain in welcoming foreign visitors traveling on budget airlines, despite a 68.7% fall in numbers.
As for those arriving on traditional flights, Catalonia came third after Madrid and the Canary Islands.
Across Spain, the figures for March show that visitors from the UK continued to be first in the number of tourists (23.4% of the total), with Germany second (14.7%). Italy, usually in third place, has seen the number of its tourists to Spain drop "more significantly" than from the rest of European countries.
The Turespaña figures are in line with those for Barcelona airport's passenger numbers in March, which were down 64.3% on last year.
A total of 1,417,647 people passed through the airport last month, with the number of flights reduced by almost half, to 13,846 (a 46.7% decrease).