Unemployment drops by a quarter at the end of 2021 compared to 2020
Number of jobless at 369,158 in December, falling for a tenth consecutive month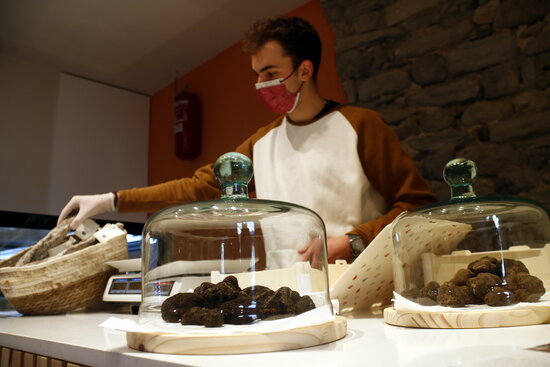 The unemployment registered in Catalonia has dropped by over a quarter in 2021 compared to 2020, the sharpest drop on record.
According to figures published on Tuesday by Spain's work ministry, the figure in December 2021 was 369,158, which means a 25.8% drop compared to the 497,611 observed exactly a year before.
This is also a slightly better figure than in November, when 369,822 people were jobseekers – unemployment has now decreased for the tenth month in a row.
The current rate is already in pre-pandemic levels and it is approaching the levels seen before the financial crisis beginning in 2008. Indeed, this is the best December since 2007.
Those who are in the social security system have grown by 4,626 in a month and by 135,469 compared to a year ago, surpassing 3.5 million individuals.
As for Spain, people out of work decreased by 76,782 in December, reaching 3.1 million.
Two ways of calculating unemployment
The figures differ from those from the latest Labor Force Survey (EPA in Spanish), which is published every three months. The variation in the figures can be attributed to the different methods for gathering data.
The work ministry figures, published in this article, are based on the number of jobseekers registered with the Employment Service, while the EPA figures are taken from surveying a broad sample of 65,000 households, or some 200,000 individuals, all over Spain.