The cava sector sold of 243 million bottles in 2012, a 1.53% increase thanks to exports
The exports of this sparkling wine very similar to Champagne reached 161 million bottles sold, representing an historical record. 41 million bottles went to non-European markets, such as China and Brazil. In Japan, the consumption of cava increased by 32%; in China, by 21%; and in the UK, by 12%. However, there is a continued loss in the Spanish market, with a drop in sales of 6.28% because of the crisis and the boycott of Catalan products. The 2012 bad domestic results followed a 8.7% drop in Spain in 2011. According to the Chairman of the Cava Regulatory Board, the global 2012 figures represent an excellent result considering the economic crisis and constitute results, he added, that unfortunately "many sectors would like to have."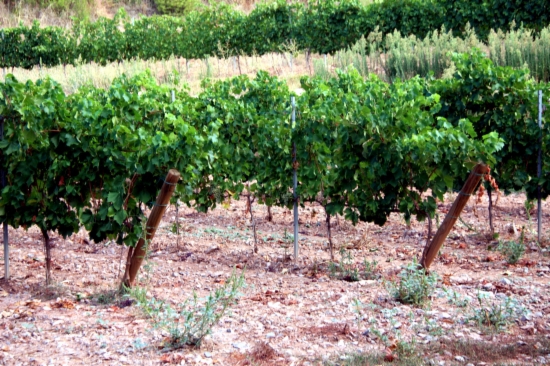 Barcelona (CNA).– The Catalan cava industry ended 2012 with total sales of 243 million bottles, a 1.53% increase compared to the previous year. Gustau Garcia Guillamet, the Chairman of the Cava Regulatory Council, described the results as "excellent" given the economic context. He said that the exports of this sparkling wine very similar to French Champagne reached 161 million bottles sold, an historical record. By contrast, the Spanish market continued to fall, registering a 6.28% drop in 2012, especially over the Christmas period, which followed 8.7% fall in 2011. According to the Chairman of the Cava Regulatory Board, the sector's 2012 global sales figures constitute results that unfortunately "many sectors would like to have."
According to Guillamet, the strong point of these figures was the solid performance of exports, with 161 million bottles sold. By contrast, sales in the local market continue to decline. If in 2011 the drop was 8.7%, the decrease in 2012 was 6.28%, with a significant decline in the last quarter of the year to coincide with the Christmas season. The Chairman of the Cava Regulatory Council said that "we must study carefully" what is happening with the market, because despite the increase in exports, Spain remains cava's primary market. The causes of this fall include two factors, said Guillamet. The first and fundamental reason, he said, is the economic crisis affecting the country, and the other is a boycott of Catalan products "that is still very present in the minds of some consumers."
Record Exports
Cava exports have broken a new record this 2012 with nearly 161 million bottles sold. In total, 120 million were allocated to the European market, up 5.32% over 2011, and the other third to emerging countries such as China and Brazil, with an increase of 6.94%.
In Europe, Germany, despite a decrease of 2.24%, is the largest recipient of exports with a total of nearly 40 million bottles, followed by the UK with 36 million bottles, an increase of 12.42%, and the Belgium market is still increasing with 25 million bottles, a 7.08% increase in 2012.
As for the rest of the world, the most spectacular increase is recorded in Japan, with 7.3 million bottles, a 32.92% growing. Among emerging economies, China grew by 21%, with nearly 96,000 bottles, and Brazil makes up 39% with almost 660,000 bottles.