Spain, Portugal and EU reach agreement set to bring electricity bills down for a year
Price of gas will be limited to an average of €50/MWh for next 12 months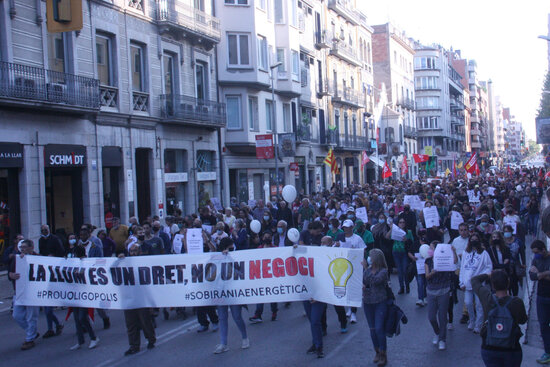 Spain, Portugal, and the EU reached an agreement on Tuesday that should bring electricity bills down limiting the price of gas to an average of €50/MWh for the next 12 months.
The measure was announced in Brussels by Spain's ecological transition minister, Teresa Ribera, alongside Portuguese minister José Duarte Cordeiro after a 2-hour meeting with European Commission representatives.
Spain and Portugal had initially proposed a €30/MWh limit, but this was rejected over fears it could negatively impact the European energy market, and prices will first be set at €40/MWh before rising.
Electricity prices have been on the rise since last summer, when the previous record-high wholesale cost of €103.76/MWh seen in January 2012 was first broken.
Rising energy costs have also caused the inflation rate to soar: the inflation rate in Catalonia in March compared to the year before stood at a record high of 9.5%, a rate more than two points above that recorded in February (+7.4%).
This is the sharpest increase since 2002, when Catalonia's price index was first collected by the National Statistics Institute (INE).
Sooner rather than later
The goal of the Spanish government is to bring the new deal to the next cabinet meeting so users can already feel a price drop in the electricity bill in May. Ribera wants the agreement to be ratified "immediately" by the executive.
The next step, however, is for the Spanish and Portuguese governments to send the signed proposal with the new changes to the European Commission. Seems that this could be done during this week. Once sent, the European administration will have to ratify it.
"This is an important tool that will reduce the dependency on turbulences and the volatility of the market," Ribera said. The deal will "protect consumers," she added.