Spain officially takes over Catalonia's finances
Around 4.5 billion euros blocked with Madrid directly paying public servants' salaries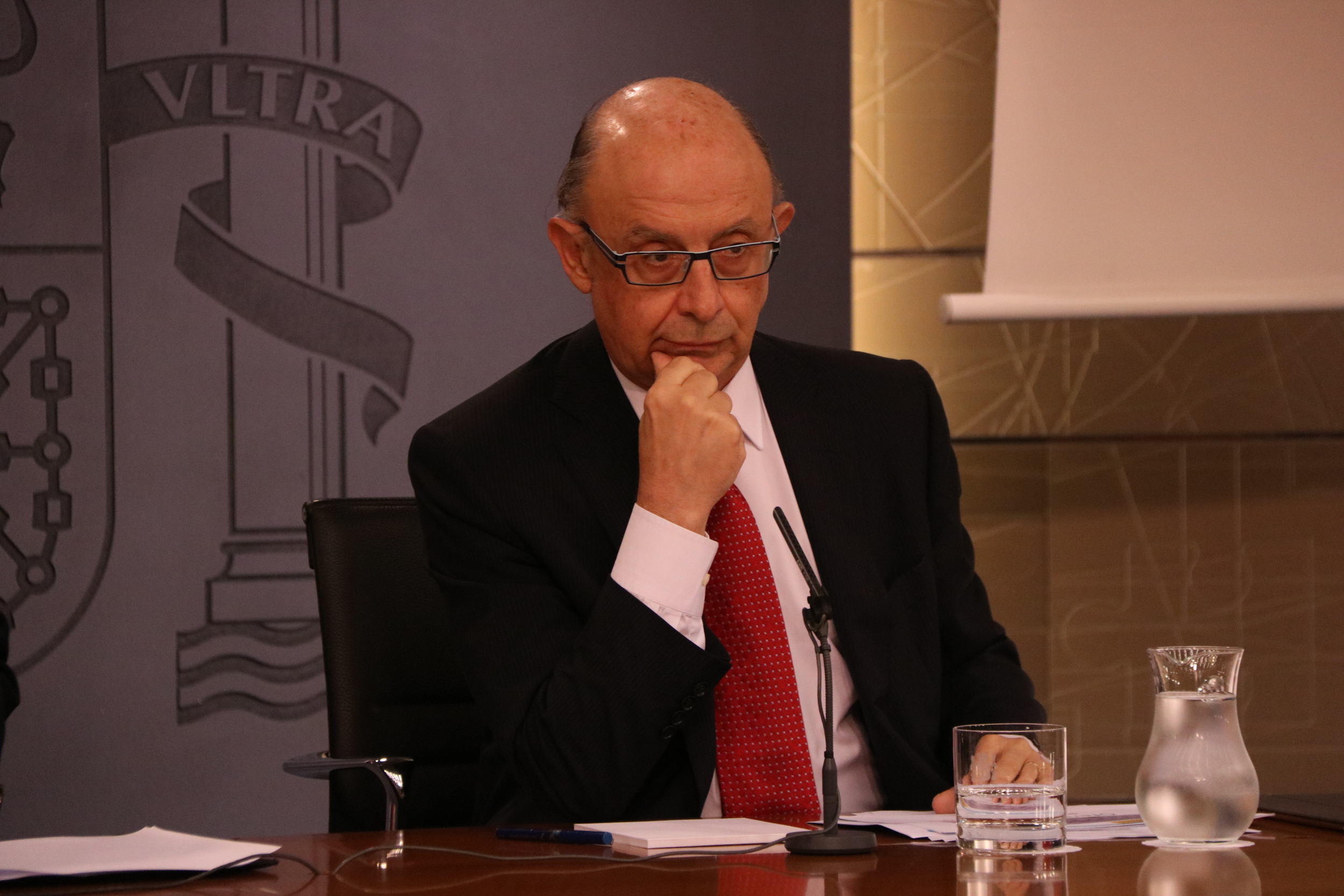 After seizing 1.5 million referendum posters, 10 million ballot papers, raiding dozens of Catalan government offices and arresting 15 people, Madrid has brought in an exceptional measure that could be an even greater threat to the October 1 vote. The Spanish government took over Catalonia's public finances on Thursday. In practice, this means that all government bank accounts are now blocked, and so spending money on the preparations for the referendum will now be more difficult.
It will now be the Spanish executive that pays the salaries of public servants and basic services, such as education, health care, transport, justice and social protection. The measure also means that the Catalan cabinet will no longer be able to spend in other budgetary areas, such as foreign affairs, electoral processes or the guaranteed minimum income. Other items affected are research, cooperation, culture and the promotion of the Catalan language. Catalonia's economy ministry will no longer have access to the 4.5 billion euros or so in this year's budget.
The money from Catalan taxpayers normally goes straight to Madrid, which keeps a part and sends back some 1.46 billion euros a month. Catalonia then uses this money to fund basic services and to pay public servants. From now on, Madrid will no longer transfer this money and will directly pay the salaries and other basic expenses. What's more, credit entities such as banks will not be allowed to lend cash that might go towards the referendum, in the same way that money laundering is prevented.
The Spanish treasury minister said that this exceptional measure will last for as long as needed in order in order to guarantee that Spanish law is enforced. In other words, until the Catalan government gives up its plans to hold a referendum.