Ryanair cancels 150 flights due to strike
Protest called in Spain, Belgium, The Netherlands, Portugal, Italy, and Germany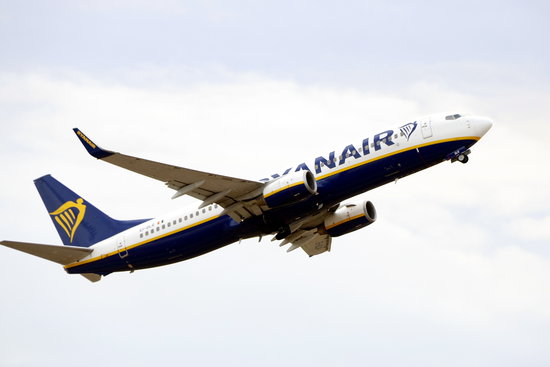 The Irish airline Ryanair has announced the cancellation of 150 flights in several European countries due to a strike called in Spain, Belgium, The Netherlands, Portugal, Italy, and Germany.
The cabin crew members of these countries called a protest on September 28 and, in Spain, trade unions and the employer have not been able to agree on guaranteeing some minimum services.
While the company said there should be 100% of the services, trade unions USO and SITCPLA believe that only one in four flights in the mainland have to be guaranteed – and 100% between Spanish islands.
After announcing that 190 flights would be cancelled, on Wednesday the company reduced the number to 150 out of the 2,400 expected for Friday.
According to the company, "all affected customers received emails and SMS text messages" on Tuesday.
Ryanair calls the protest "unnecessary" and says that only a "small minority" of the cabin crew will join the strike.
The Irish airline already faced a strike in late July by pilots and cabin crew, affecting dozens of flights in Barcelona, Girona, and Reus airports.